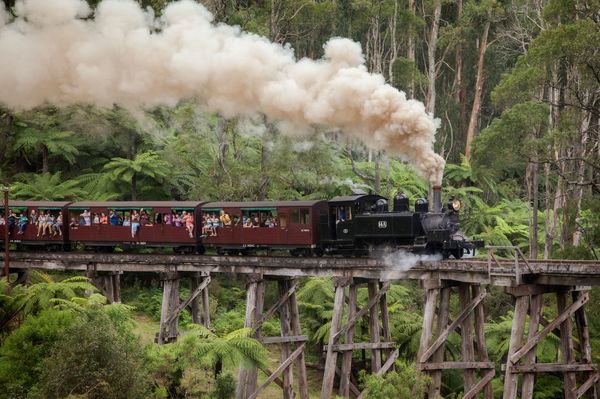 With the news that international borders are likely to remain closed for the duration of the year, Yarra Ranges businesses and tourism operators will be forced to turn to a local and interstate market.
Federal Department of Health secretary Brendan Murphy said any widespread border reopening in 2021 remained "a big open question".
"I think the answer is probably no," the former chief medical officer told ABC TV. "I think we will go most of this year with still substantial border restrictions."
"Even if we have a lot of the population vaccinated, we don't know whether that will prevent transmission of the virus and it's likely that quarantine will continue for some time."
Yarra Ranges Tourism CEO Simon O'Callaghan had a positive outlook for the region's tourism recovery.
"If December and January are anything to go by, I think it's really exciting times ahead for our recovery, but we've really got to have a bet each way right now," he said. "There's a lot of uncertainty still for business, we've got some challenges around the workforce and getting people back into roles so we can service the visitor the way we want to
"Yarra Valley tourism operators are really lucky in that our core market has been and continues to be from Melbourne. Our international tourists certainly add a lot of value to the region but from that point of view, we've got many of those international products re-tailoring their offers for the domestic market.
"I think it gives us all a chance to look at what we offer the visitor and how we can keep engaging them."
Mr O'Callaghan said six million visitors a year come to the region amounting to 7900 jobs to the local economy.
Puffing Billy CEO Peter Abbott acknowledged the situation was out of his control.
"We can't, as a tourism business, control international borders. We are making plans that we won't see a real return to international travel until potentially 2022. But certainly, Puffing Billy relies heavily on the international market, so we are doing as much as we can to welcome domestic travellers back and certainly interstate travellers if we can get some more confidence in interstate travellers.
"There is plenty of tourism to be had, it's just getting people confident to travel again."
Four Pillars Gin co-founder Cameron Mackenzie said the Yarra Valley made for a "very easy destination" for Melbourne based visitors.
"You've got to tailor your offerings for that, there's going to be an influx of local tourism and domestic tourism," he said. "People are going to holiday at home and they are going to want to do more short day-trips.
"The Yarra (Valley) is so uniquely placed, because we are one hour from Melbourne. You literally can come out here for a day, or you can spend a weekend here and you haven't spent the entire time in the car getting here."