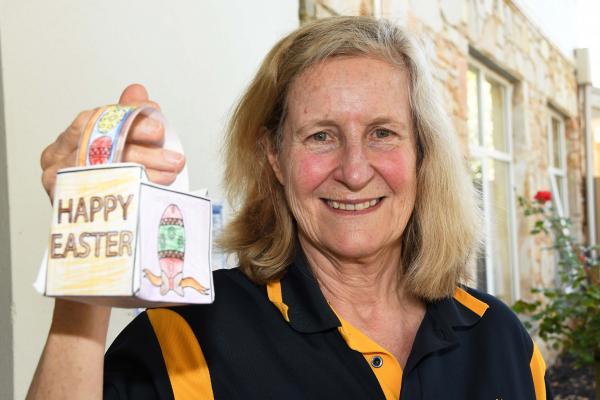 The Rotary Club of Emerald and District delivered some Easter joy to residents of Emerald Glades recently.
Community Service Member at the Rotary Club of Emerald and District Susi Wilson said Rotarians decided to give the residents Easter gifts after the loving feedback they received after delivering presents to the Glades at Christmas.
"They really enjoyed our presents for Christmas, so we want to do something nice for them again," she said.
The sweet treats were delivered on Thursday 1 April and were given to residents on Easter Sunday, including Easter bunny table decorations that were placed on the tables during the residents Sunday celebrations.
"The primary school created little Easter baskets, it is good to involve the little ones and create that connection between the young and the elderly," Ms Wilson said.
While the Rotarians could not deliver the goodies in person, they dropped them off at the door and hoped the gifts made residents "feel they are still a part of the community".
"We wanted to show them we are always here for them, even if we can't be close, just to brighten up their lives a little bit," Ms Wilson said.