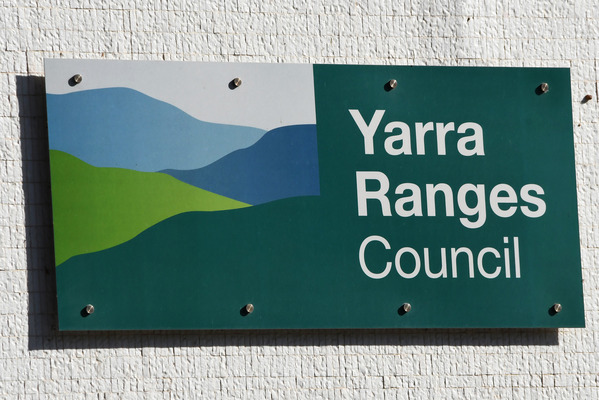 The council will submit several project funding proposal for the State Government's Growing Suburbs Funds.
The submissions will be for:
(a) Yarra Valley Trail Stage 2A;
(b) Wesburn Pump Track;
(c) Sustainable Community Buildings;
(d) Glenvalley Reserve Playspace; and
(e) Carmen Reserve Playspace
If the funding is successful, it will cover half the costs while council's Capital Expenditure Programs or other funding sources will provide the other half.
Councillor Jim Child supported the motion and said they are great projects for the mental health and wellbeing of local communities.
"This is just fantastic projects to be delivering to our communities, especially communities that have been locked up for a long time. And not only that, to, to actually provides facilities on the ground to those visitors that will come to our region as well," Councillor Jim Child said.
Councillors voted to note the Eastern Region Group of Councils Strategic Plan 2021-2025.
The Eastern Region Group (ERG) is made up of six councils (Knox, Manningham, Maroondah, Monash, Whitehorse and Yarra Ranges) who work together in partnership for collective advocacy approaches for eastern Melbourne.
Mayor Fiona McAllister identified some of the key projects ERG will advocate for, including transport and movement infrastructure like the trails network, affordable housing, mental health services and economic recovery.
"The point of the group is around working collaboratively and having a collective voice on issues that are most important to us as a region," Cr McAllister said.
"It's about avoiding competition, duplication, amplifying our voice on issues that affect us all and very importantly, integration of key strategies and priorities for each council."
Yarra Ranges Council has voted in favour to approve its Health and Wellbeing Plan 2021-2024 and it will now be sent to health minister Martin Foley for endorsement.
Health and Wellbeing Plan
The plan outlines the seven key areas of focus for the shire optimise health and wellbeing across the municipality.
Respond to public health emergencies
– Tackle climate change and its impact on health
– Increase healthy eating
– Increase active living
– Improve mental wellbeing and social connections
– Prevent violence against women and children
– Reduce harmful alcohol and drug use
Several community members, partner organisations and an advisory group contributed to the plan.
Councillor Sophie Todorov said the plan addresses every part of the council's work, "how we connect people, how we design and build infrastructure projects, our advocacy work, our role in community safety, grant programs and also community development."
Councillors have approved special charges for works on Roma Avenue Group, Badger Creek, Old Gippsland Road (West of Hillside Court), Lilydale, Russell Road Group, Seville and Mont Vue, Lilydale.
Several consultations have been conducted and residents are aware of the additional costs they will face due to the works.