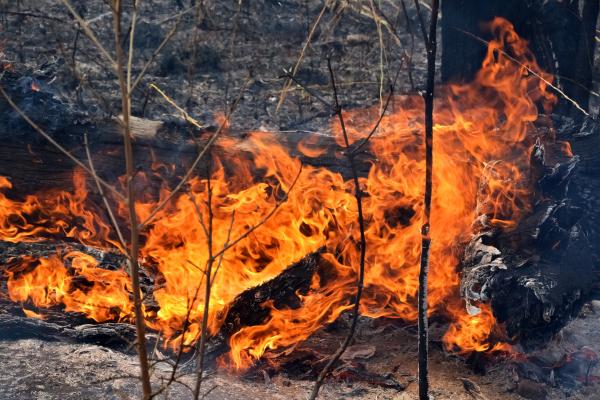 Victoria Police has launched Operation Safeguard, an annual operation to deter and reduce the impact of intentional and recklessly lit fires across Victoria.
Police said they will use intelligence to monitor the fire risk and deploy resource into areas deemed high risk, particularly during fire danger periods.
The Dandenong Ranges and Yarra Valley are considered high risk during bushfires because of the intersection of public and private land, as well as high density of people and foliage.
Victoria Police assist fire agencies when they respond to emergencies like bushfires by coordinating evacuation, traffic management and the investigation and prosecution of those responsible for irresponsible or intentionally lit fires.
Assistant Commissioner State Emergencies and Support Command, Michael Grainger said now is not the time to be complacent when it comes to actions that may cause fires despite a wetter than average summer being predicted.
"In hot, dry and windy conditions, fires can start quickly, are fast-moving and can have devastating impacts," he said.
"While we do have people deliberately lighting fires in the community, what is of concern is the number of recklessly lit fires in recent years."
There were 21 offences detected in Victoria for recklessly causing a bushfire and 12 offences for intentionally causing a bushfire between July 2020 and June 2021.
"We will be targeting those people who engage in careless behaviour, such as burning off without a permit, not putting out a campfire properly or using tools or machinery during fire restrictions." Mr Grainger said.
"Preventing bushfires is everyone's responsibility – we're asking the community to be mindful of their activities during the summer period and act responsibly – it could be your actions the result in a devastating bushfire, causing loss of life and property."
The most common cause of recklessly lit fires include burning off, campfires, care exhausts and machinery, use of tools like angle grinders and welding equipment, bonfires and flares.
Police said while recklessly lit fires are considered by many to be accidental, the outcome is often the same as that caused by arson with potential for injury, loss of life or property.
"Victoria Police takes any bushfire that is deliberately or recklessly lit seriously. Police will investigate and take action to catch those responsible when a fire is deemed suspicious, whether it was deliberate or a reckless action." Mr Grainger said.
Operation Safeguard will run until March 2022.
Anyone found guilty of recklessly or intentionally causing a bushfire can face up to 15 years' imprisonment.