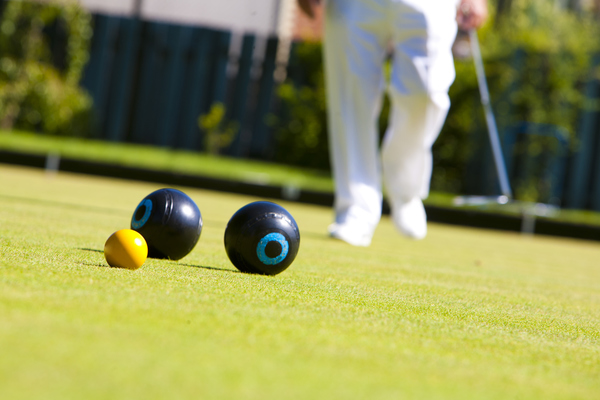 On Saturday, all three Monbulk teams were able to record a win and maintain their strong positions on the ladder.
Monbulk 1 is third on the ladder and played at home against Chirnside Park, who was in last position.
The afternoon turned out to be a game of contrasts as on two rinks there were close games all day.
Brian Smith's team managed a two-shot win, 17 to 15, and Eric Markham's team won by three shots, 19 to 16.
On the other two rinks, Monbulk ran away with large margins.
Richard Cookson's team won by 21 shots, 31 to 10, with Cookson having an exceptional game.
Andrew Bell's team won by 22 shots, 32 to 10.
This gave the team an overall win by 48 shots, 99 to 51.
Monbulk 2 played at home against Berwick and a win would enable them to hold on to top spot on the ladder.
Eric Furby's team led early in the match but lost by one shot, 18 to 19.
Peter Francis' team had a tight contest with few shots given away and the final result was a draw, 15 shots each.
Graeme Goller's team maintained its good form winning by five shots, 23 to 18.
Case Broekhof's team had a strong win with Peter Donders playing very well.
They finished up winning by 17 shots, 30 to 13.
Overall, Monbulk won by 21 shots, 86 to 65, and gained top spot again.
Monbulk 3 played away at Bennettswood on a grass green.
In a closely fought afternoon, Doug Elliott's team lost by one shot, 14 to 15. However, Peter Hiscox's team was able to win by three shots, 17 to 14 to give Monbulk the overall win by two shots, 31 to 29, and move it into third position on the ladder.
Night Owls bowls started back for the year last Thursday.
The bowls starts at 7.30 pm, with casual dress and flat soled shoes advised.
Bowls can be provided and single players or teams can be accommodated.
Call the club on 9756 6183 to play, sign up in the foyer at Monbulk Bowls Club or arrive at 7.15pm ready for action.