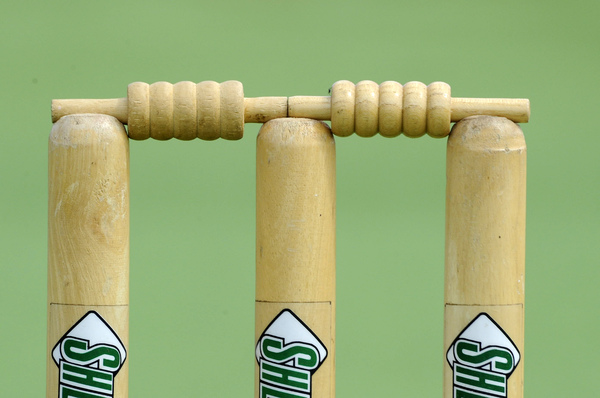 Cricket returned for 2019 on Saturday, with modest scores posted as several bowlers made their marks in the score sheet.
At Fair Park, Knoxfield dismissed their hosts Johnson Park for 142.
Josh Lindner led the charge with 5/33 while Tom Boxell claimed 3/20 for the Knights.
For the Sharks, Paul Wilkinson (52) and Andrew Devenish (30) were the only two to get starts.
With overs still to play, Knoxfield reached 3/77 at stumps.
Ferntree Gully started the year off against Belgrave, putting 207 on the board. Ben Pearce (47) and Mark Teofilo (31) gave the Blues the best chance possible with their starts, while with the ball for the Magpies, Aaron Brunner (3/27) and Thyler Argoon (3/30) ensured that day two would be an interesting prospect for both teams.
The Basin went to Eildon Park and continued its form with the bat.
Joel Robertson (73) and Jake Sheriff (52) both scored half centuries, while Panther bowlers Shaun Caton-Robertson (3/37) and Jarrod Hicks (3/65) both claimed key wickets to keep the Bears to 9/217.
Upper Ferntree Gully will fancy their chances against Upwey next week, having dismissed the Tigers for 186.
Lachlan Jansen led the way with 51, while Matt Mulcahy reached 42.
Shane Luck claimed 4/28 for the Kings with the ball to be the lead effort on the score sheet.
Knox Gardens had a balanced day with the bat against Ferntree Gully Footballers, reaching 213 before having the Griffens 0/22 at stumps.
Scott McInerney (57*) and Mitch Gregory (56) both scored half centuries, while for the Griffens Sam Cuthbert (4/66) and Nick Bogar (3/33) led the way.
In Decoite Shield, Olinda scored big against St Johns Tecoma, posting 272.
Tim Scott was the main scorer with 76, while Dominic Woodfield reached 38.
For the Saints, Paul Edgeller claimed 3/64.
Alex Walker fell just short of a century in Rowville's effort against Knox Gardens. Walker scored 96, with James Rogers hitting 56 to help the Hawks to 230.
With the ball, Drew Withers (4/48) and Daine Vernon (4/67) both claimed four-wicket hauls for the Falcons.
Lysterfield will be pleased with 285 on the board against Monbulk.
Nick McKay reached 92,while Steve Finch (87) and Anthony Brolic (37) ensured the Beavers made their starts count on the scoreboard.
For the Hawks, Shane Cosstick led the way with the ball, claiming 4/20.
South Belgrave was restricted against Mountain Gate, with the visitors scoring 183.
Harley McDermott led the way with 50, while Mark Baker notched up 44.
For the Gators, skipper Luke Turner (3/25) and Russell Wilson (3/33) ensured an interesting chase for next week.