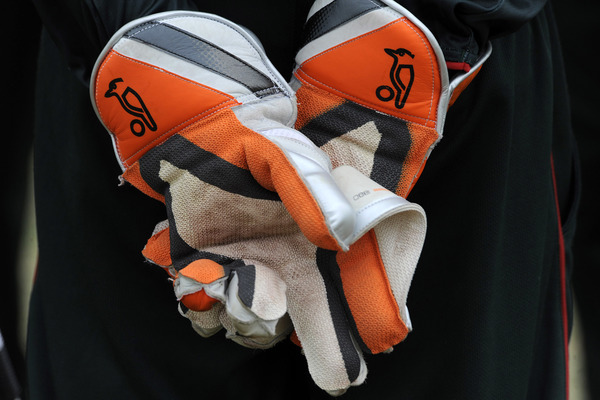 With all senior teams out of the finals except for the 3rds, it was an away grand final against Rowville for the grand prize in division 6.
Losing the toss and being sent into the field, early inroads were made by Rab Noonan and Craig Heppell to have Rowville 2/40.
From there a partnership took over to take them through to the close of their 35 overs, with the score on 2/107.
The chase started well with Jason Simmonds and Liam Mackin steering the ship through to 0/37 before both fell with the score on 2/46, with Jason Dekkers soon behind.
Again a partnership was the key to safety, with Brayden Caldwell and Michael Adams reaching the close at 3/88.
Day 2 dawned with the Monbulk Hawks economical with the ball, restricting Rowville to just a run an over for the first 20 overs of the session, with constant wickets falling throughout.
Rab Noonan and Criag Heppell finished with 3 wickets each, while Michael Adams and Steven Utting both wound back the clock to pick up 2 each.
An 8 the wicket partnership of 36 proved frustrating, with Rowville ended all out for 182.
With 95 to win and 7 wickets in hand, Brayden Caldwell and Michael Adams picked up where they left off, steering Monbulk to 138 before the 4 the wicket fell, Caldwell for 44.
A few overs later it was Michael Adams, out for 47 leaving the Hawks at 5/149, with 34 to win required off 66 balls.
A head high full toss almost incapacitated Craig Heppell who was forced to retire hurt, pairing up David Williams and Steve Utting who combined for 15 runs.
With the fall of Steve Utting, 12 were required off 24, but instead Monbulk lost 4/0 to be 9/172.
Craig Heppell returned to the crease but was unable to steer the ship home with Chris Defina, with Defina bowled to leave Monbulk all out for 179, 4 runs short of victory.
The under 14s fronted up to Upwey/Tecoma in their semi-final to play off in the grand final next week.
Bowling first, Monbulk/Olinda restricted Upwey/Tecoma to 5/104, with Ethan Blenkiron snaring 2/9 off his 5 overs. Sadly with the bat, Monbulk/Olinda couldn't get going, being bowled out for 97.
With the bat Bon Sullivan made 22 and Ethan Blenkiron again got going, scoring 19.
The under 12s had a win in their semi-final and will play in the grand final next week.
Batting first the Hawks were able to post a competitive score of 8/104, with Jason Abrahams (27*), Rylan Kay (30) and Charlie Hooper (13) all batting well.
Knox Gardens were up for the challenge, and a spirited effort from the young Hawks kept Knox Gardens to 2/98, with Noah Woning taking 1/9.
Scores
Div 6 – Monbulk 10/179 (B.Caldwell 44, M.Adams 47, R.Woolley 3/12, Ragapakse 4/27) lost to Rowville 10/182 (G.Neven 39, A. Nawaganuga 35, R.Noonan 3/38, C.Heppell 3/20
Under 14s: Monbulk/Olinda 10/97 (B.Sullivan 22) lost to Upwey/Tecoma 5/104
Under 12: Monbulk 8/104 (J.Abrahams 27*, R.Kay 30) beat Knox Gardens 2/98 (N.Woning 1/9)