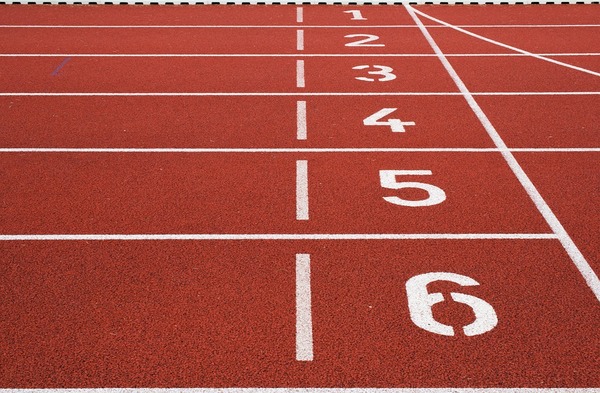 It was a big turnout for Round 2 of Little Athletics at Morrison Reserve, Mt Evelyn on Saturday.
Impressive numbers in each age group made the atmosphere and experience fun for both athletes and parents.
There were plenty of excellent performances and efforts from all athletes as they strived to set the targets to beat for the next event.
Next week, is the Yarra Ranges Athletics Club's first 'Bring a Friend Day' so participants are encouraged to ask a neighbour or friend if they would like to come along for a trial.
The club's seniors travelled to Casey Fields and Doncaster for Round 2 of the AVSL Shield competition.
It was a special welcome to new members Meg Sparkes, Matisse Gardiner and Jordan White-Coath.
The Open women 4 x 200m record was broken at Casey Fields about 3pm with a team of Georgia Laven, Matisse Gardiner, Kathi Hewitson and Madeline Laven running 2.05.85.
It was then broken again by Ashleigh Rooke, Hayley Wilkins, Sarah Rollo, Ciara Willey running 2.00.53 at Doncaster about 4.30pm, which also broke the W18 record.
Other records to Haley Wilkins (W18 Javelin 30.36m), Sarah Ebbels (W16 Hammer Throw 26.77m), Matisse Gardiner (Open Women and W16 High Jump 1.55m), Maddie Laven (W16 2000m Steeple 7.32.3), Emerson Field, James Laven, James Anderson and Kai Gelastopoulos (Open Men 4x200m 1.42.92), James Laven (M20 3000 8.54.8), Kai Gelastopoulos (M18 Pole Vault 2.80m), Jamie Strudley (M50 400 62.10).
All up, 10 records broken on just the second round of the season.
Next week, the club is fortunate enough to be hosting a round of AVSL Shield at it's Morrison Reserve venue.
Invite entries and on the day entries are possible, however, it is always better to pre-enter at
athsvic.org.au.
This is an opportunity for anyone 12 years or older to see what all the fun is about on home soil and to compete with athletes from throughout the state.
Littles athletics will start with a warm-up at 8.45am and the first event of Program 2 starting at 9am.
11 years and older can do a Javelin at 8am. Senior action kicks off at 1pm finishing about 5pm.
Registrations are open for both Little Athletics (lavic.com.au) and the club's senior team via Athletics Victoria (athsvic.org.au).
The club welcomes and encourages all athletes of any age or ability.
For information on training, how to join or trial, photos, results and updated news, visit the
website at yarrarangesathletics.org.au or check out the club's Facebook.