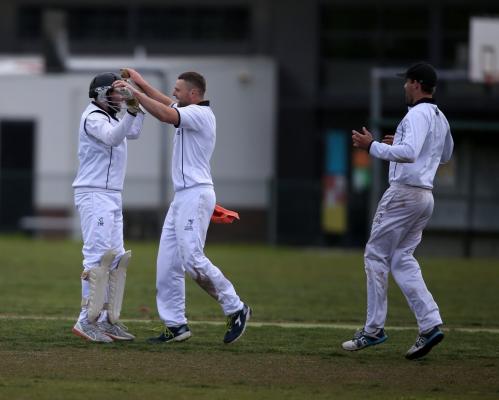 As the State Government looks towards returning to a sense of normality this year, so too is local cricket.
The Ferntree Gully and District Cricket Association has been working across the off-season to ensure cricket can go ahead this summer, despite Covid-19.
The league has created a Covid-19 safety plan, which will have numerous implications for how the season is played.
For example, clubs will be required to appoint Covid safety officers, who will ensure precautions are taken to protect players, coaches and staff. They will oversee checklist procedures during training, match day and club operations.
FTGDCA secretary Richard Millott said the plan will be a key pillar in returning sport to Knox and the Yarra Ranges, with local parks not used by organised sport since late March.
"The FTGDCA has been providing a strong and exciting linkage between cricket and the community as a whole since the 1940s. During such times, we have seen everything – good and bad – and have persevered through this together," he said.
"Covid is no different, and again the FTGDCA is committed, prepared and ready to provide a safe community environment to enjoy some of the best and most exciting cricket within Melbourne's east.
"The FTGDCA Covid-19 Safety Plan is one of the key documents that will exist in our fight against Covid-19, ensuring protection to not only our clubs and their players, but to the community overall to continue to enjoy the sport."
Cricket traditionally begins in October, but with Stage 4 restrictions still in force for metropolitan Melbourne, until at least 13 September, an exact start date is still unclear.
The league is tentatively eyeing off commencing towards the end of October or early November, depending on the development of Covid-19 restrictions over the next couple of months.
There are also contingency plans that accommodate a start date being dragged out to as late as early 2021.
"In the case of FTGDCA, we will be having a season this year. The issue we currently have is that we do not know what that season exactly will look like," Mr Millott said.
"We will play an important part in the return of sport, so actively being responsible for its return will go a long way towards recovery."
Lysterfield Cricket Club president Matt Whitty said the club was itching for cricket to commence, but people's safety was the number one priority.
"The league is doing its best to play cricket as soon as we can but understanding everyone's wellbeing and health is the main thing," he said.
"Everybody just wants to get back and play sport, our club is really strong in that community engagement and being together.
"This time has really helped in a way because people have realised what they are missing, so they are keen to get back involved.
"We've got guys that play footy as well, they've gone the whole season without their footy so we're really keen for the cricket side of things to get everyone back."
The Beavers, who finished top of the ladder in Norm Reeves Shield, were crowned last year's premiers despite not playing the Grand Final due to Covid-19.
Although Mr Whitty said he didn't feel they had a point to prove, he did emphasise the Beavers' desire to have continued success this season.
"We proved ourselves during the year that we were the best side, we beat every side we played at least once and we had a pretty special year," Mr Whitty said.
"That's why we were awarded the premiership and we're looking to continue on from that success."
It's understood the concept of an exclusively one-day format of matches may exist this season for FTGDCA, depending on matches being able to commence under Stage 2 restrictions, as well as the amount of available match slots across the summer.
The FTGDCA Covid-19 Safety Plan will take into account the safe return to sport that has been outlined by organisations such as the Department of Health and Human Services, Sport Australia, Cricket Australia and Cricket Victoria.
The plan also covers the minimisation of sharing equipment, as well as the conditioning of the ball without the use of saliva or sweat.
"The training will be really interesting because of the rules with cricket, saliva on the ball, muscle memory is to do that without realising," Mr Whitty said.
"We have to train our players about the new restrictions and new rules."
Other implications within the plan include the management of interactions during matches, such as requirements during celebrations, interactions with umpires, drinks breaks and afternoon tea breaks.
It also outlines processes in the event of a positive Covid-19 case within the cricket community.
To view the full FTGDCA Covid-19 Safety Plan, visit www.ftgdca.com.au/covid-19.