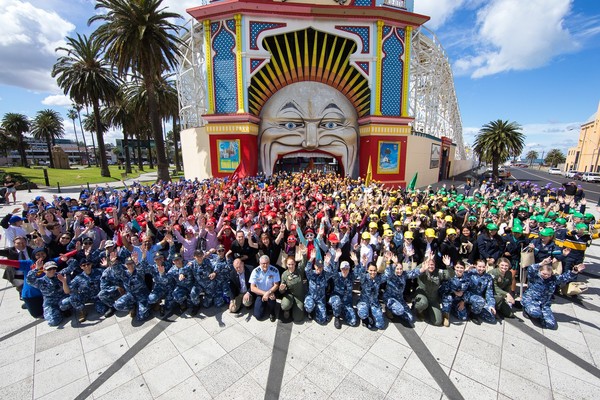 Schoolgirls from Mater Christi College were among more than 1400 schoolgirls from across Victoria who participated in the launch of the AIR4 initiative at Melbourne's iconic Luna Park and Palais Theatre on Thursday 22 November.
Backed by the Royal Australian Air Force and Defence Science and Technology, AIR4 is committed to increasing the number of students undertaking science, technology, engineering and mathematics subjects to encourage greater gender diversity.
The launch saw more than 115 female mentors from STEM-related professions come together and share their knowledge and personal story to encourage girls to see how STEM is an integral part of everyday life and forms the basis of many professions.
AIR4 founder and director Professor Regina Crameri said the four-year AIR4 program was an
opportunity for schoolgirls aged 10 to 16 to challenge the perceptions of male-dominated careers and explore the endless opportunities available.
"At every stage of the education system, Australia loses female talent in the fields of science, maths, engineering and technology, despite no innate cognitive gender differences," Professor Crameri said.
"AIR4 Life is an opportunity to positively change the status quo by giving young women the chance to be inspired by interactive and engaging activities taking place throughout the two-day event.