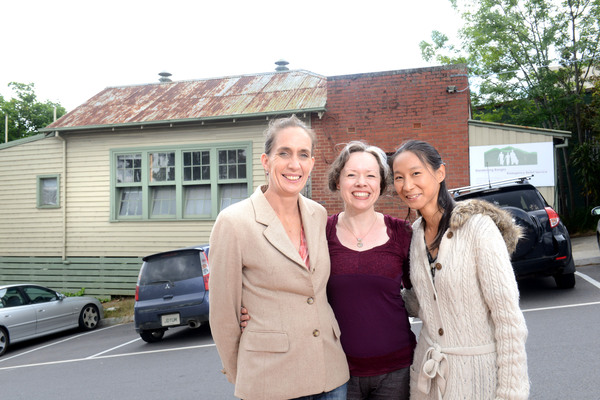 One of Belgrave's oldest buildings is about to get a new lease on life – or should that be leash?
Yarra Ranges Councillors agreed to sell 1632 Burwood Highway to veterinarians Stephanna Betts and Kylie Frank and vet nurse and manager Susan Santoro at their Tuesday 27 November meeting.
The council resolved to sell the property at its 10 July meeting and started an expression of interest process.
The Mail reported at the time that local history and community groups pleaded with the council to retain the 1920s building for its historic value.
It acted as a grammar school as well as an antenatal clinic in its formative years, and was most recently the home of the Dandenong Ranges Emergency Relief Centre.
The objectors to the sale suggested the council re-purpose the site as an information centre, a museum and a home for the Belgrave Trader's Association.
But a council report showed the building would need more than $250,000 in upgrades to make it suitable for community use.
The veterinary team made a financial offer above the independent valuation the council obtained, and intends to use the premises for a small veterinary clinic.
They identified the area as under-supplied with veterinary services, and Dr Betts said they'd been looking for a site for about six months.
"As locals, we value and appreciate the heritage," she said.
"We are excited to restore the building sensitively in its original style and character.
"We believe it would go well with our concept of a local, friendly, approachable vet clinic."
Dr Betts said they wanted to be involved with the community through school and kinder visits to teach children how to look after animals, and through wider community education about wildlife.
"We will offer free vet treatment for wildlife and reduced rates for animal welfare groups," she said.
Mayor Tony Stevenson said he was quite touched and impressed by the group's submission, and said they came across as really caring, community-minded people.
"I think you'll be a great asset for the community," he said.