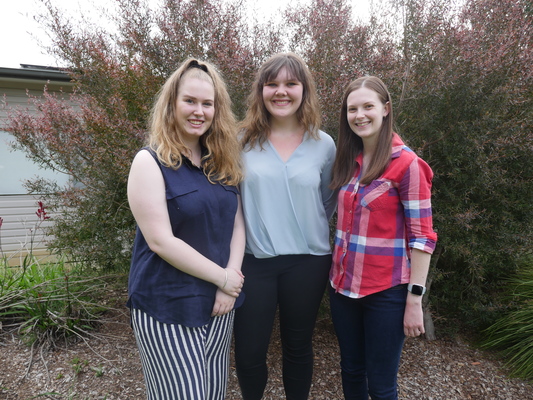 The Yarra Ranges Youth Reference Group is pushing the Federal Government to sign the United Nations nuclear weapon ban treaty to keep communities and the environment safe around the world.
Council endorsed the ICAN Cities Appeal – a campaign led by the International Campaign to Abolish Nuclear Weapons (ICAN) – at its 18 December Council meeting, asking the Federal Government to "sign and ratify the ban treaty without delay".
Youth Reference Group member Carly from Mooroolbark said the group met regularly to discuss a range of social and cultural issues.
"We have been discussing the threat that nuclear weapons pose, how disappointing it is that Australia hasn't signed it, and the role that everyone can play to bring this attention of the Federal Government," Carly said.
"We want the Prime Minister to take action and sign the United Nations nuclear weapon ban treaty.
"History exhibits time and time again the immense costs of developing and utilising weapons of increasing levels of destruction.
"We need to move forward as a civilisation, not backwards … we must learn from the past, not repeat it."
Yarra Ranges Mayor Tony Stevenson said that young people were the future leaders and it was a priority for Council to listen to them.
He said it paramount that Council provide the opportunity for younger people to contribute to the process of influencing State and Federal Government policy.
"We are proud that they are stepping up and making sure their voices are being heard, about the issues they care about," Cr Stevenson said.
ICAN began in Australia and was formally launched in Austria in April 2007.
It was inspired by the success of the International Campaign to Ban Landmines, which a decade earlier had played an instrumental role in the negotiation of the anti-personnel mine ban convention, or the Ottawa treaty.