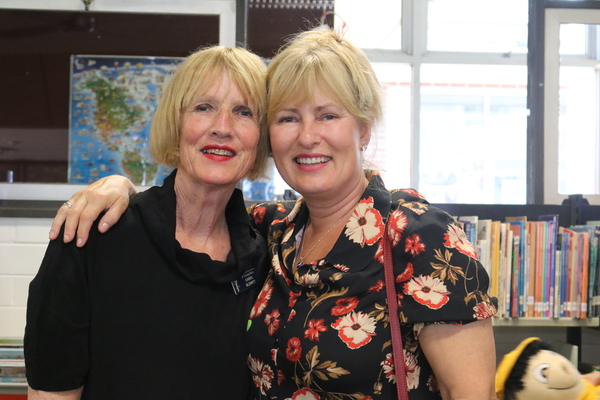 In December last year, St Thomas More's Primary School in Belgrave proudly celebrated grade / prep educator Carol Blewitt's 50th year of teaching.
To honour the occasion, students -past and present – teachers, parents and former colleagues surprised Ms Blewitt with a special assembly, followed by a high tea.
School captains, Amali and Ryan highlighted the respect and love the students have for Ms Blewitt, as they shared memories of her time at St Thomas More's.
Each student wore a handmade bracelet symbolising Carol's 'magic bangle' – a popular aid, and magical instrument that Ms Blewitt uses to help cure bumps, dry tears, dispense bravery and of course put smiles back on faces.
I've always worn a bangle and when I was at ST John's I had a little girl who really didn't want to leave her mum on the first day of school and I said if you wear this bandlge it 'll make you feel better … its grown like topsy
Everyone always says they remember the magic bangle
Graduating teacher's college in 1968, Ms Blewitt began her career in the small country town of Invergordon – 40km from Shepparton.
Using the analogy "I was invented before…." Ms Blewitt entertained at the school celebration, sharing tales of her early years when permission slips weren't required.
She recalled on hot days taking her students for a quick dip in the local river, then flicking off the leeches and drip drying in class.|
After 9 schools, 14 principals and too many pupils to count, Ms Blewitt settled at St Thomas More's, and much to the joy of parents and students alike has remained there for the past nine years.
She said that in her 50 years of teaching there's always been one thing that has remained the same.
"My love of teaching and its purpose … the magic of teaching and watching children grow in their learning, never leaves me."