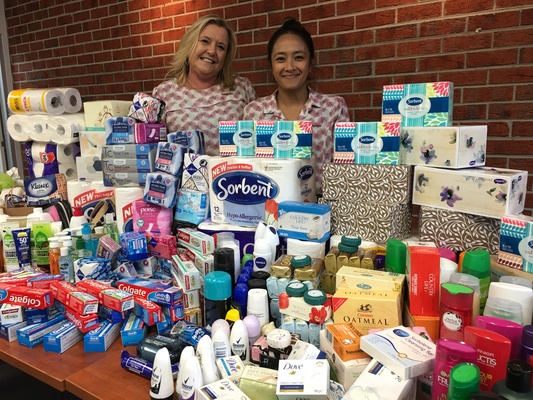 From October to December the Dandenong Ranges Community Bank Group ran an appeal collecting toiletries for dought affected families.
The public were asked to donate goods to be distributed to drought affected families by dropping them off at one of the companies three branches located in Upwey, Belgrave or Cockatoo.
All the items that were donated were given to the Lions Club of Pakenham to distribute in care packages.
John Waters, Chairman of Dandenong Ranges Community Bank Group said there were immensely pleased by the huge amount of items that were donated.
"We are pleased that so many items have been donated and we are sure that they will be appreciated by families in the drought affected areas," Mr Waters said.
"Even small gestures of this kind can make a difference to those in need. Thank you to everyone who contributed."