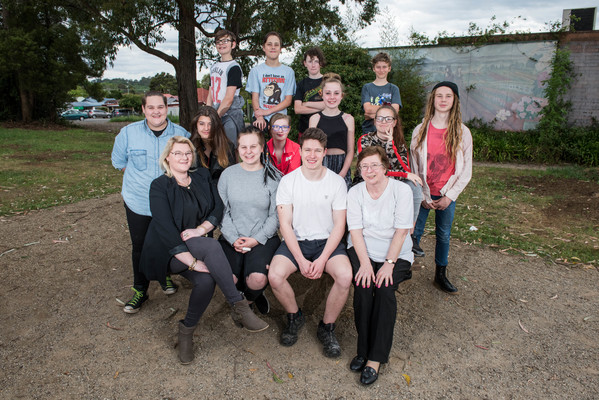 Monbulk resident Belinda Grooby has been recognised for her work in creating a safe space for young people to come together and work with their peers.
At the Yarra Ranges Council Australia Day Awards on 26 January Ms Grooby received a Certificate of Recognition for her work in setting up Monbulk tribe Youth Group.
The group gives young people a place where they feel respected and heard, and encourages them to express themselves equally without the fear of judgement.
Ms Grooby said the group formed after trying to find a group in her area that could cater to her teenage daughter.
"We launched in April and, since then, it's just taken off enormously," she said.
"I wanted a safe space for my teenage daughter somewhere she can hang out, meet other people and really connect to other young people and be in a space that was designed for them.
Ms Grooby told the Mail that she was ecstatic about the award, but conceded that she wouldn't have been able to do half the work without the contribution and support of many locals.
"It was just overwhelming and very humbling. To be recognised for the work that you do is really lovely but I have a huge group of people that are behind me and I couldn't do it without their support either."
"Being in Monbulk where everyone is so incredibly supportive it just means I can do what I do."
Since its inception the group has gone from strength to strength and in 2018 a Yarra Ranges Council grant bolstered the group's long-term future.
Ms Grooby said that a new youth group aimed at 8-12-year-olds will be launched in February, and said that it has already garnered widespread interest.
"We've been so successful and on 1 February we're launching Tribe Kids … we've already got 20 plus registered and 40 more interested."
"You go into these things thinking that you're going to make a difference to these children, but they're the ones that make a difference to you."