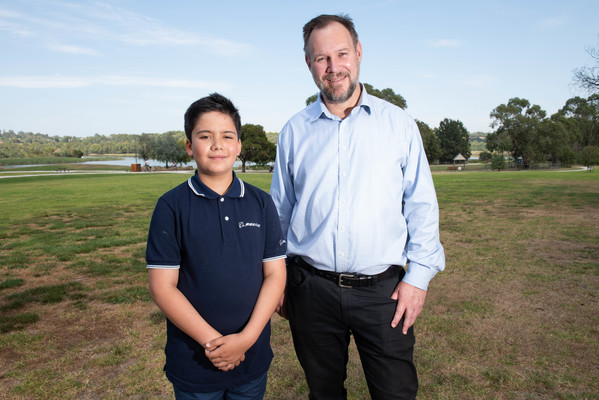 Year four Patch Primary student Jasper was awarded with a certificate of recognition at this year's Australia Day awards, recognising his strong passion for the environment.
Since he was young Jasper has always had a passion for the environment and been at the forefront of getting his school and classmates to pursue environmentally friendly outcomes.
He introduced his school to Zoos Victoria's Fighting Extinction Schools program, which helps to save endangered wildlife locally and around the world.
Both he and his brother, Wilbur, presented the program to the school, emphasising that the program would fit well within the school's curriculum.
The students agreed and, as a result, all year 3-4 students have participated in biodiversity programs, learning about the importance of habitat and how to reduce species loss.
Along with other students, Jasper also assisted in organising a free dress day at his school, raising $500 through donations for the Healesville Sanctuary's Leadbeater's Possum project.
Over the course of a Gold Coin Challenge, he also raised over $1200.
Yarra Ranges Mayor Tony Stevenon said 'Jasper demonstrated an extraordinary awareness of environmental issues and a commitment to living his values, helping to grow his knowledge and the knowledge of others.'