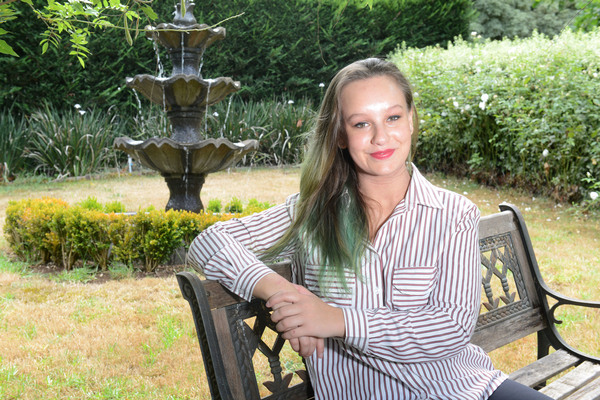 A 19-year-old radio host and community broadcasting volunteer from Monbulk has been placed in the running for the Leadership Award in the 2019 Young Achiever Awards.
Miani Mischon has volunteered more than 3000 hours to the Australian community broadcasting sector and has been a radio host at School Broadcasting Network (SBN) since first becoming a host at the age of nine.
The School Broadcasting Network is a registered youth charity based in Melbourne, of which Miani became junior president in 2014.
Nominated by SBN secretary Virginia Wise, Miani said she was pleasantly surprised when she discovered that she had been secretly entered into the awards.
"It's such an honour to be recognised for the work that I'm doing," she said.
The Leadership Award acknowledges young people who set an example through their leadership and drive, paving the way for others to follow.
With a long, distinguished resume that includes winning the 2012 CBAA award for Australia's Best New Radio Talk Program, it's easy to see Miani's passion for radio and why she was nominated.
"I love it," she said.
"I'm so grateful for the opportunities I've been given through the radio and volunteer work that I've done…it's definitely shaped me as a person and it's given me some incredible experiences."
Other hills nominees for Young Achiever Awards include Thomas Lobber and Alex Maisey.
Thomas, from Emerald, received a nomination for the Community Service and Social Impact Award, which recognises young people serving their communities through social enterprise and volunteering.
Alex, a member of the Sherbrooke Lyrebird Survey Group, received a nomination for the Environmental Sustainability Award.