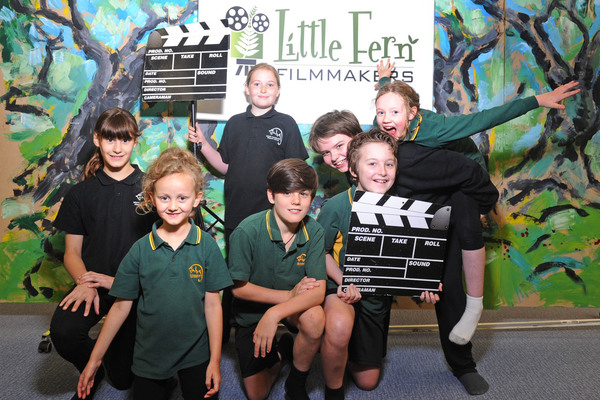 A group of 20 Mount Dandenong Primary School students will be showcasing their original short films at the inaugural Little Fern Film Festival on Friday 22 March.
The Little Fern Filmmakers was the dream of Grade 6 student, Rory McCluskey, who wanted to run a film making club at school.
"One of the first films I ever saw has a group of kids in it making their own movies, and I just wanted to do that myself," the grade 6 student said.
"When I was in Prep I said that I wanted to be a filmmaker, but I knew I couldn't do it by myself.
"So I asked my mum and dad for help, put in some good words with our Principal and a movie club was born.
"I was expecting about five kids but we now have 17."
The club has met once a month for a year, developing scripts, characters and sets for three original live action short films.
Those three original live action films will now feature as part of the Little Fern festival, along with others.
The club has also produced over ten stop motion animations using plasticine and Lego.
No expense has been spared in the set-up of the festival, and Rory said it will be just like the Cannes film festival – complete with red carpet.
"We will have a red carpet," he said enthusiastically.
"We will show three short films made by students at Mt Dandenong Primary School and over ten mini animations.
"We will have food and drinks with the help of our Possum Café and our Enviroknights, who are supplying the popcorn, and between you and me there will be awards for our filmmakers, too."
Little Fern Film Festival is screening on Friday 22 March from 6.30pm – 9pm at Mt Dandenong Primary. The films will be shown under the stars on the school oval, weather permitting.