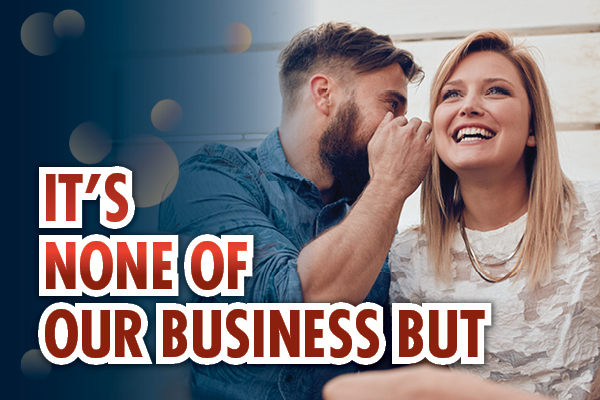 Peter's getting snippy
Dr Peter Van Orsouw is getting the snip but, it's not what you think.
Last week the Mail told readers that the Belgrave South Veterinary Clinic veterinarian was having his luscious long locks lopped off at the Australian Veterinary Association National Conference in Perth next month, to raise funds for Vets Beyond Borders (VBB).
He'll also donate his hair to people who have lost theirs through cancer or alopecia.
Visit give.everydayhero.com/au/dr-pete-is-getting-the-snip-no-it-s-not-what-you-think.
How voting's changed
In the lead-up to the federal election, local historian Anthony McAleer shared some history about voting in the region 100 years ago.
It turns out this little rural patch changed the shape of Australian politics.
The electoral district was Flinders, not Casey, and in early 1918 a by-election was called when member Sir William Irvine resigned to become Chief Justice of Victoria.
"Political campaigning for the seat then took place locally between candidates from the Labor and Nationalists Parties and, for the very first time in this district, from the Country Party," Mr McAleer said.
"This new party had been formed by various farmers' unions to further rural interests and to get country folk a louder voice in parliament."
The district was considered rural so the Nationalists, then in government, were concerned the Country Party might split the conservative vote in the seat.
"They were also very keen to get into parliament their candidate, Stanley Melbourne Bruce, a former officer in the British army who had been awarded the Military Cross at Gallipoli and had returned home to Melbourne after being wounded in the war," Mr McAleer said.
So the parties did a deal and the Country Party withdrew their candidate.
In return, the Nationalist Government introduced the preferential voting system.
Bruce won the seat – and became Prime Minister in 1923 – and preferential voting has been in place ever since.
Smash it up
Wandin Fire Brigade is calling out for people with access to a large excavator or similar heavy machinery.
"Ever dreamed of smashing a car with it? We need your help to pre-smash our training cars to simulate real accidents!" the volunteer crew said on social media.
Reach out to the CFA brigade to help improve its training scenarios via www.facebook.com/WandinFireBrigade or 5964 3221.
Book chat with Bob
You might see some new book reviews popping up in the Mail and on our websites.
Bob Rich is a long-term Healesville resident with 18 published books.
He has a PhD in psychology and ran a local psychotherapy practice for decades until retiring.
He loves to read and will be sharing his thoughts on various titles with Mail readers.