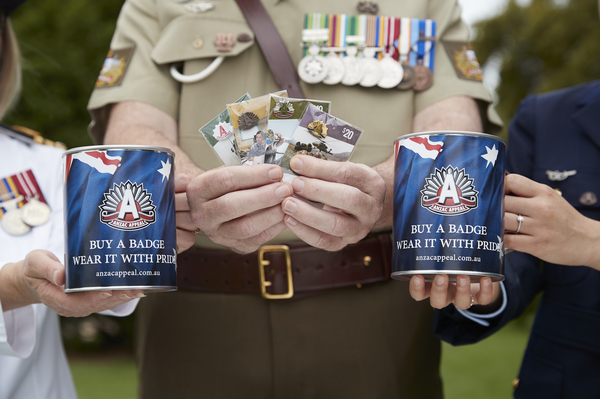 Over the centenary of Anzac, many local primary school students have participated in my Anzac Essay competition.
This year I chose the topic of Women on the Home Front.
One hundred and eighty one students at 15 schools participated, and were judged by a committee of locals.
The overall winner and those whose essays were judged highly commended will be announced tomorrow.
I chose to focus on the role of women as we have previously, naturally, focussed on the 100th anniversary of each battle, and now is a good time to reflect on the significant role Australian women played back here in Australia during the war.
On the home front women were critical to the war effort and their efforts transformed Australia for the better.
The Red Cross was established in Australia just days after the outbreak of war.
In Lilydale, Nellie Melba was elected the first president at a meeting at the Athenaeum Hall.
Across the nation, women raised funds, produced supplies for the diggers and, critically, raised morale in the darkest days of a bloody war they feared would never end.
They raised families, ran farms, lost husbands, sons, brothers, brothers-in-law and cousins, and as they grieved they kept up the fight here in Australia to do all they could to bring about victory as soon as possible.
The Governor-General's wife, Lady Munro Ferguson, who established the Australian Red Cross transformed Government House here in Melbourne into a work and dispatch station for volunteer women.
Their efforts fostered and solidified volunteerism in Australia, a spirit of service that continues to benefit us today.
Prime Minister Billy Hughes was in England when the armistice was signed.
On 13 November, Acting Prime Minister William Watt rose in the House of Representatives, then still sitting in the Victorian Legislative Assembly, and read a message from the King marking the end of hostilities.
After praising the Anzacs, Watt delivered a moving tribute to the women of Australia and the "courage, fortitude and self-sacrifice" they had displayed over the previous four years.
They were, Watt said, "worthy mothers, wives and sisters of the great Anzac breed" deserving of recognition for "their splendid courage and work" as the fighting raged.
It was a fine and fitting acknowledgment of the women who had served their country with quiet heroism during the war.
It's fitting a century on that we remember them.