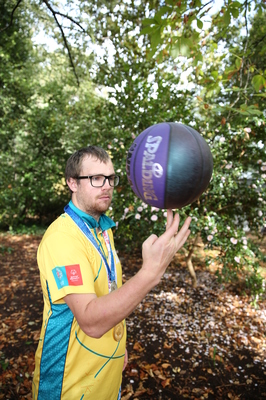 When it comes to Basketball, Avolseigh resident Sam Randalls philosophy is simple: "work hard, have fun, and give it a go."
When the Avonsleigh Basketballer hit the court in March at the Special Olympics World Games in Abu Dhabi, it was clear to see that his hard work was time well spent, with Sam and the Men's Basketball team bringing home a gold medal.
The Australians – having gone through the grading games undefeated, faced grand final opponents Israel and outscored them 34-15.
Sam told the Mail it was one of the closest matches he's ever played.
"We'd never played Israel before for gold and it was a really good, close game," he said.
"The first game was against New Zealand, and then then the other games were against Canada, Hungary and Israel,
"We worked out their plays and had been watching their games to see their tactics and on the day we stopped them… we basically kept them scoreless."
The three-week event in Abu Dhabi brought together more than 7000 athletes, coaches and staff and Sam told the Mail it was the most impressive event he'd ever been to.
"Abu Dhabi was absolutely incredible, and they have the nicest people" he said.
"Just the atmosphere at the game was amazing … there was a pretty big crowd, but you just have to block out the noise and you just play your game."
Sam, 24, has been interested in Basketball ever since a young age and it was this passion for the game, and an idolisation of Michael Jordan that lead him to start playing in 2008.
He said the recent gold medal had renewed his refusal to let barriers, such as epilepsy and Developmental delay hold him back.
"I never thought about getting this far but hopefully I can get more and just keep doing what I'm doing."
"You just have to give it a go, have a shot and just try your hardest," he said.
Trying his hardest is precisely what Sam does and he applies this to all aspects of his life.
To get to Abu Dhabi Sam had to raise $7000 which he did through his own mowing business and the help of donations.
Though, he is still paying off a large part of that money and he said before the next Olympics in Germany he will need to raise another $7000.
"Hopefully I just keep doing what I'm doing, keep training and get to Germany in 2023."
For more information about Sam's mowing business and to help him get to the next Olympics visit https://www.facebook.com/supercutmowing/