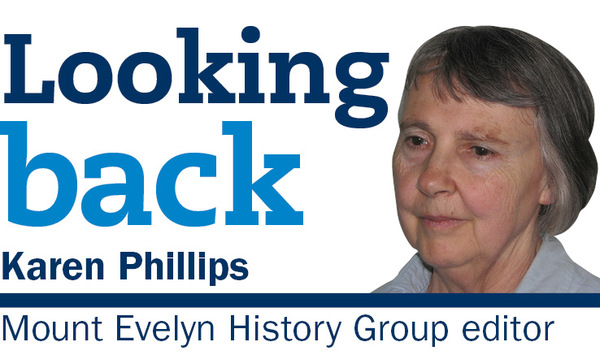 One of Mount Evelyn's historic trees has found a new role.
The chestnut trees beside the oval at Mount Evelyn Recreation Reserve were planted by Mr James Lindsay Low and his family in 1929.
Mr Low had moved to Mount Evelyn when his land in Silvan was acquired for the Silvan Dam.
He established a greengrocer's shop on the Monbulk/York roads corner.
Mr Low was on the inaugural committee of the recreation reserve and was founding president of the football club in 1931.
Originally there were seven chestnut trees, as one was planted for each of Mr Low's seven children.
In 2017, when one of the trees was affected by termites and was earmarked for removal, the Mount Evelyn Environment Protection and Progress Association (MEEPPA) suggested preserving the tree as a sculpture representing the local wildlife.
Yarra Valley sculptor Rob Bast, who specialises in chainsaw carving, was the artist.
The project was jointly funded by MEEPPA, Melbourne Water and Yarra Ranges Council.
The animals represented on the carved tree are all native to Mount Evelyn: powerful owl (critically endangered), galah (common), greater glider (critically endangered and last reported in area in the early 1970s), boobook owl (threatened), possum (common), and eastern bandicoot (critically endangered on the mainland, rediscovered only last year after extensive replanting of Tramway Road – not previously reported since the mid-1960s).
Clare Worsnop and Franc Smith from MEEPPA have created mosaics on each face of the concrete base of the sculpture, celebrating the rare water-based animals which have been discovered along Olinda Creek: the Dandenong Creek amphipod, the giant water spider, the wingless Olinda Creek stonefly, and the platypus.
The recreation reserve was the site of the earliest European settlement in what is now Mount Evelyn. Timber merchants McDonald and Goodyear of Collingwood were already operating a sawmill on the site when this part of Olinda Creek was first surveyed in the mid-1850s.
The Cave Hill Tramway, which transported wood for the lime kilns at Cave Hill in the 1920s and early 1930s, passed through the reserve.
Melbourne people came by busloads to picnic at the reserve in the inter-war period.
Visitors and locals still descend on the reserve each autumn to gather in the crop of chestnuts.
Four of the seven trees planted 90 years ago by Mr Low are still living.
Thanks to Franc Smith for information.