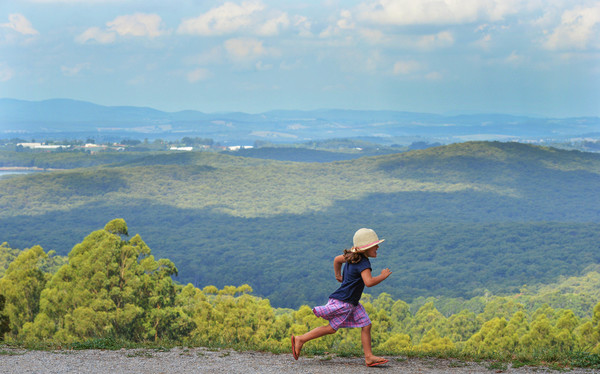 Yarra Ranges residents and visitors can learn more about the RidgeWalk project in a series of drop-in sessions to be held in the hills throughout May.
The sessions are to be held in Kallista and Kalorama and are a chance to learn about the project, see the proposed route and chat with Council staff working on RidgeWalk ahead of the Draft Master Plan's release in June.
Yarra Ranges Mayor, Tony Stevenson, said that, to date, conversations with community members had shaped the project.
"RidgeWalk will be so much more than just a trail through the hills – it's going to be a space for education and culture, bringing to life the stories, art and landscape of the Dandenongs along a 39km trail.
"Through 2018, staff and consultants spoke to residents and visitors about art, history, transportation, recreation, parking and tourism, to gather feedback and start creating the draft Master Plan.
"That feedback has been vital – we've had community and history groups help shape the route and share their knowledge, to help us make this project the best it can be.
"I encourage everyone to come along, hear more about this project and share their thoughts with us, so we can keep doing just that."
Drop in sessions will be held at Grants Picnic Ground, Kallista on Tuesday, 14 May, 8-11am, Kapi Arts at Five Ways in Kalorama on Thursday, 16 May, 6-8pm and at Karwarra Gardens, Kalorama on Saturday, 18 May from 1-4pm.
Ridgewalk is now fully funded and the draft has multiple entry points, and connects Upper Ferntree Gully, Upwey and Belgrave to Montrose and Mt Evelyn, through Ferny Creek, Sassafras, Olinda, Mount Dandenong, Kalorama, Kallista and Sherbrooke.
The route will include connections and upgrades to existing tracks, as well as the development of new trails.
To view a summary of the Cultural Study or the proposed route for RidgeWalk, visit yarraranges.vic.gov.au/ridgewalk