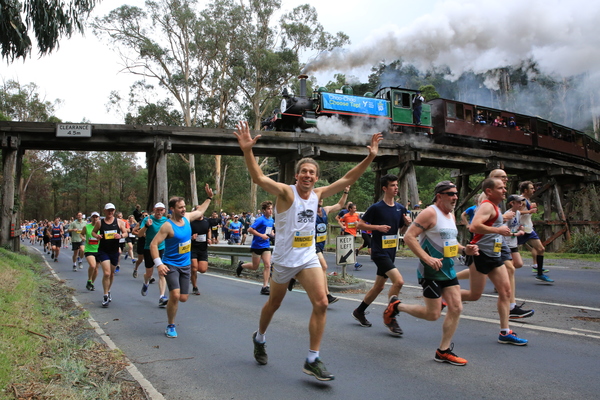 Police are reminding drivers to remain patient during the Puffing Billy Great Train race that takes place on Sunday 5 May.
Traffic management safety controls including road closures will occur on roads associated with the Great Train Race between 7am and 1pm and includes the race route and roads between Belgrave and Emerald.
The race is expected to start at 9am in Belgrave which is 30 minutes earlier than in previous years.
Areas most affected are between Belgrave and Emerald Lake Park, Emerald.
The main roads that are affected are Belgrave-Gembrook road which will be closed between Belgrave and Selby from 8:45 am to 9:30 am and Selby-Aura Road, which will be closed from 9 to 10am. Menzies Road will be closed from 9:15 am to 10:15am and Belgrave-Gembrook Road closed from Menzies Road intersection to Wellington Road intersection will be closed from 9:15 am to 10:30 am.
Belgrave-Gembrook Rd will be closed to all traffic between Wellington Road and Emerald Main Road rail crossing from 9:15 am to 10:30 am.
Emerald Main Road Rail Crossing will be closed from 9:30 am to 10:30 am and Emerald-Beaconsfield Road Rail Crossing will be closed from 9:45 am to 10:45 am. Crichton Road will be closed from 9:30 am to 10:45 am. Finally, Emerald Lake Road closed from 7:00 am to 1:00 pm (Resident/Carpark pass holders excluded).
Traffic travelling to Emerald from Beaconsfield should detour at Paternoster Road and travel via Cockatoo and traffic travelling to Belgrave from Cockatoo should detour at Emerald-Monbulk Road and travel via Monbulk.
Motorists are required to obey directions from police and traffic controllers and be aware of runners on the roads.
Puffing Billy Railway apologises for any inconvenience caused to residents and motorists during this period.