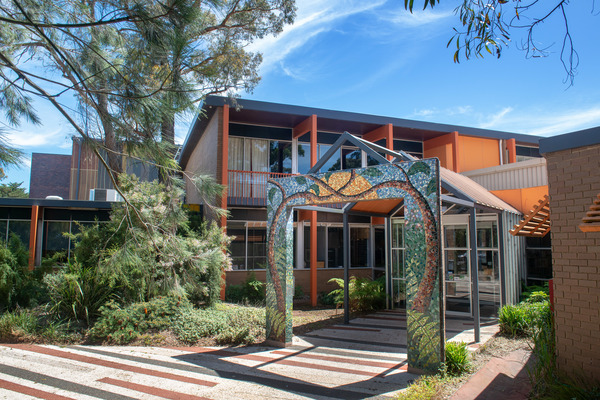 Over the past two decades, Burrinja Cultural Centre has developed into an iconic space for the hills.
From next month, about half of Burrinja's internal spaces will undergo a $3 million redesign and refit.
With completion scheduled for early next year, the construction will greatly improve the gallery so it can accommodate works from major lending institutions as well as local artists, and be able to hold more than twice as many studio artists in a range of purpose-built spaces.
Burrinja executive director Ross Farnell told the Mail that patrons shouldn't worry as the theatre would remain open during the rebuild.
"The theatre and its services will remain accessible and we will provide a theatre program for 2019 along with the usual school and community shows," he said.
"Work will start internally in June and we've been getting the venue progressively ready for that process to start.
"The box office and reception have shortened hours, because we don't have the gallery and studios to visit during renovation."
The project is expected to take 12 months and will complete works in areas of the facility that were untouched during the last redevelopment in 2011.
Dr Farnell said the project would transform the functionally-distinct yet interdependent creative spaces and reconfigure many "ad hoc", tired and disconnected areas into flowing, active and more usable spaces.
"In 2011 we had a chance to do half of the building and this does the other half of the building," he said.
"We are pretty excited and we're deep into thinking about the new studio areas and how things will change, and especially the gallery program for 2020 because we'll have much better capacity."
The redevelopment will transform Burrinja's galleries, artist studios and making spaces; cafe, hospitality and music performance space; and the first-floor 'black box' multi-purpose space, along with the main entranceway to the building.
Patrons can follow the progress on the Burrinja Facebook page and find out what's on during the redevelopment at www.burrinja.org.au.