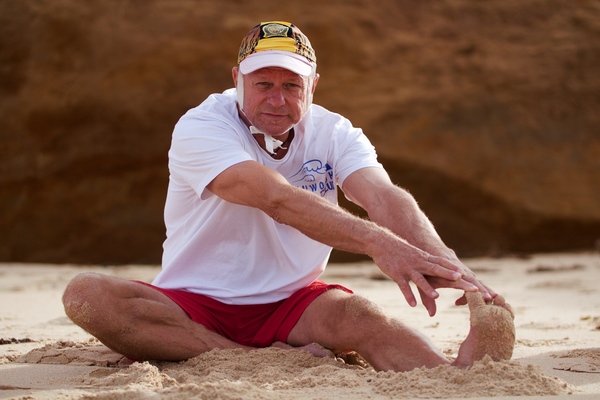 Surf Life Saving has enabled Tecoma resident Stafford Smith to do great things for the community.
In the past 20 years an estimated 575 Upwey High School students have gained their Bronze Medallion at Woolamai Beach SLSC through a program that he introduced.
Ever since 1982 Mr Smith has remained an enduring presence at Upwey High School and a strong supporter of Woolamai Beach SLSC. So much so that on 10 June he received a Medal of the Order of Australia (OAM) for his service to surf lifesaving and education.
Speaking to the Mail about the Queen's Birthday award, Mr Smith said he was more surprised than anyone.
"I'm honoured but also uncomfortable about it as well, as there's so many people doing great things out in the community and you question whether you're deserving of it," he said.
A passionate member of Surf Life Saving, Mr Smith was a member of Gunnamatta SLSC from a young age and attained his Bronze Medallion in the 1969/70 summer.
Upon commencing his role as a Physical Education (PE) teacher at Upwey High School in 1982, Mr Smith quickly added a Lifesaving component to the Year 10 PE course in 1983.
That program has since flourished and Mr Smith estimated that a further 340 Upwey High School students gained their Bronze Medallion between 1983 and 1999, before the official partnership between Upwey high and Woolamai SLSC began.
"The association with Woolamai is probably the best thing that's come out of it and for a lot of kids at school they really look forward to it … we have this sort of family connection to the program and the club," he said.
"It really opens up their scope of new friends and its gives them a lot of great qualifications and a sense of real responsibility.
"So many of the kids have gone through the program and done their first aid qualification and then eventually gone onto become paramedics, police officers and nurses."
The Upwey High School partnership has also had a profound effect on the Woolamai Beach SLSC, with the last four Club Captains all ex-Upwey High School Students and another three on the board.
Although he's been retired for the past 10 years, Mr Smith still maintains a role at Upwey High School helping organise and run the Bronze Program and other school camps.
"It's been an amazing program and fantastic to see the kids go through, but it's hasn't been just me. It's very much a team effort and I'd like to stress that I am extremely thankful to our team of Bianca, Pat, Grant, Judy Wendy and Brendan, who currently run and support the program."
Whenever we have the camp kids who were part of it and have graduated – they come down and help. It's a real Upwey family thing.