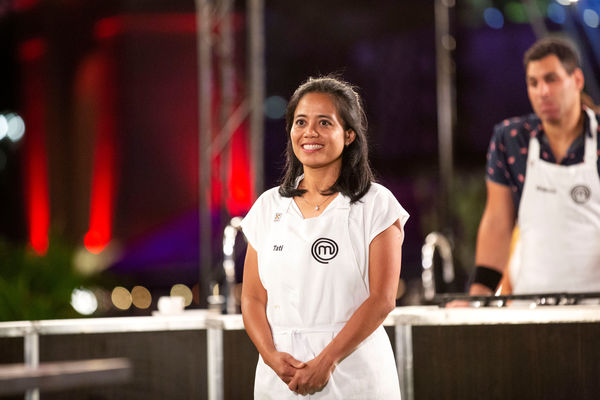 What is something people don't know about you?
I love to study French language.
What has been your most memorable moment in life?
Giving birth to my beautiful son Angga.
What would your final meal be?
Lontong Medan (combination of rice cake, beef rendang, spicy braised egg, sweet & spicy potato chips with choco coconut curry). You have to eat it to believe it as this meal is pretty awesome!.
Do you remember the first time you cooked something and thought, "This is what I want to do, and if so when was it"?
All my life I cooked and shared my food as enjoyment rather than a career, it wasn't until the judges gave their compliments towards my dishes that I thought I could go somewhere with this.
What is your favourite television show?
Cold Case
What are your future culinary hopes/aspirations?
Sharing Indonesian food to the world
What is your favourite recipe to eat and favourite to make?
I love to cook Rempeyek (peanut crackers). It's very time consuming but the end product is so worth it and when you start eating it you can't stop.
What is the worst tasting meal you've made/disaster in the kitchen
I baked an Indonesian cake called Bika Ambon and my new cake tin leaked in the oven which not only burnt the cake but made a total disaster in my oven.
What's your food weakness?
Mon Cheri Liqueur chocolates
Can you share the most important cooking tip you've been given, or do you have one of your own that you can share?
I have a big focus of not wasting food, I like to work my meals around what I have in the fridge. You will be surprised with what you can create.