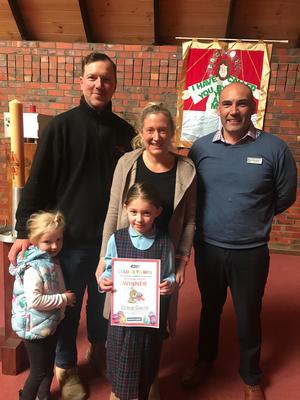 St. Paul's Catholic Primary School student, Grace Gaunt was the winner of this year's national Newspower Australia Easter Colouring Competition.
A representative attended the school assembly at St. Paul's Catholic Primary School in Monbulk on 5 June and presented Grace with a certificate and prize of a School Stationery Pack valued at $200.
In the lead up to Easter, newsagents throughout Australia were handing out colouring paper in entry forms to both infants and primary school students to colour in and return to the newsagent for judging.
Grace submitted her entry into Emerald Village Newsagency.
Each store awards two prizes, one for infants and one for primary. This year the prize was an Easter Bunny plush toy. Each store then sends the two winning entries to Newspower Australia for national judging.
St. Paul's also received a School Stationery pack, valued at $500.00.
This prize was accepted on behalf of the school by the Principal, Mathew Watt.