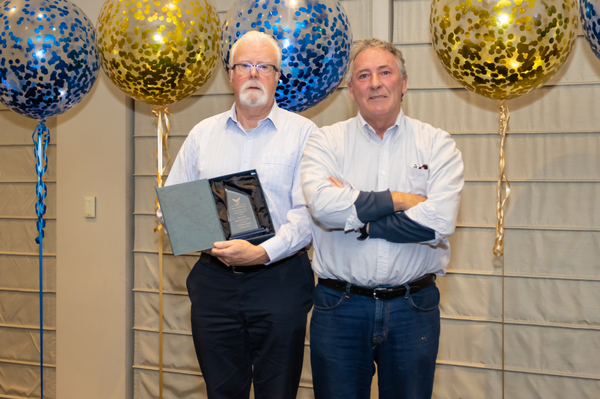 Knox Council has honoured the hard-working volunteers of local sporting and leisure clubs at the annual Knox Sports and Leisure Awards held on 12 June.
The awards were established to recognise and reward volunteers as well as the clubs that have worked diligently to provide positive programs and opportunities for the community.
This year the Ferntree Gully Cricket Club were joint winners with Knox Boat Fishing Club for the best club initiative program.
For the past 10 years, The All Abilities Cricket Club has been operating at Ferntree Gully Cricket Club, providing a cricket program of skill and competition for people with an intellectual and in some cases physical disability.
All Abilities and Veterans Cricket co-coordinator Kevin O'Byrne said the All Abilities cricket program provides people with a disability the opportunity to have an active lifestyle and to learn new skills.
"We're very pleased to have received the recognition … we're all volunteers and it's all about providing the opportunity for the kids," Mr O'Byrne said.
"We started off with close to two people coming to the training and brought that number up to 12 but at our clinics on a Friday we've had nearly 70 people."
The program allows parents and carers an opportunity for respite, while participants increase fitness and gain a range of skills through sport.
The club's All Abilities cricket program and clinics are also available to people living with a disability whether they are at a family home or are looked after by a carer organisation such as Nadrasca or Yooralla to name just a couple.
"We set up our program close to 10 years ago, we have regular training during cricket season and we now are involved in a competition though the Melbourne All Abilities Cricket Association which started in 2015," Mr O'Byrne said.
"There was certainly a need for it because there were clubs around who were running all abilities programs, but there was nothing permanent as far as a competition goes."
At the awards night, Knox Mayor, Jake Keogh commented on how important the cricket program has been to getting people active.
"These dedicated volunteers are the backbone of our local sport and leisure clubs – whether they be coaching, volunteering on committees, umpiring, running the canteen or cutting oranges," Cr Keogh said.
"They make it possible for local sports to survive and thrive."
The All Abilities cricket program at the Ferntree Gully CC continues to be supported by the club, Melbourne All Abilities Cricket Association, Bendigo Bank and Cricket Victoria.