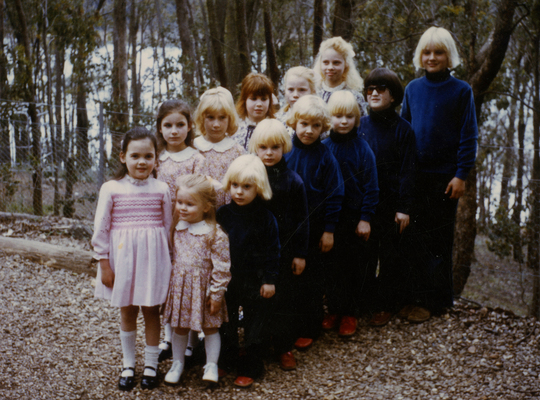 Notorious cult leader Anne Hamilton-Byrne has died in a suburban Melbourne nursing home.
It is understood the 98-year-old co-founder of The Family died last night (13 June) after suffering from dementia since 2007.
Ms Byrne is notably known in the Dandenong Ranges for her role as the leader of 'The Family'- a group which operated mostly out of the Lake Eildon area and from a house on Belgrave-Ferny Creek Road throughout the '60s and '70s.
Ms Hamilton-Byrne, who convinced people she was Jesus Christ reincarnated, led the doomsday sect with her husband Bill Hamilton-Byrne from 1963 to 1987 after which it was shut down by a police raid.
Though, she was never charged with anything more serious than frauds, which lead to $5000 in fines.
In 2016 the Mail reported on a documentary that featured some of the victims of the sect who were either born into the sect through members, or acquired through what were believed to be adoption scams.
In the Documentary it stated that those children were isolated from the outside world and dressed identically. The children were also subjected to numerous abuses, including being beaten, starved and injected with the drug LSD.
Hamilton-Byrne's net worth was estimated to be about $10 million.
She owned property in Australia, including a home in the Dandenong Ranges on Belgrave-Ferny Creek road.
Her condition rendered her unable to face further court action by survivors in the last years of her life.