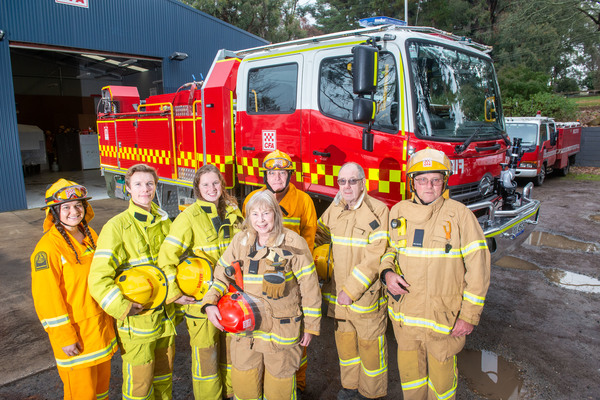 Macclesfield CFA volunteers are "stoked" after taking delivery of a brand new fire truck last week.
The new 2000 litre fire truck replaces an appliance the brigade has had for 20 years and although the vehicle has been reliable for volunteers, Captain Sharon Merritt said the new one was well overdue.
"The old one was 20-years old and was a two-wheel-drive 1000 litre tanker, so it wasn't very suitable for our area," Ms Merrit said.
"We cover almost 100 square areas in the Yarra Ranges and a lot of farm areas meaning we sometimes have to cross paddock to get to dams with water, which is a bit hard in a two-wheel-drive vehicle."
Unlike the previous model the new fire truck is four-wheel-drive, has an extra 1000 litre carrying capacity and comes with air conditioning.
"It's got a remote monitor so you can operate the water from using a joystick, and it's our first truck with an air conditioner," she said.
The new truck was funded through donations and a government grant.
Ms Merritt said while strengthening the brigade's efforts to fight fires, the new truck had also renewed enthusiasm among the volunteers.
"I think a lot of people wonder where their donations go … this is one of the things it goes towards and we're so grateful," Ms Merritt said.
"Just having the second vehicle that can get into a lot of place is really great and ultimately means we can get a lot more people to the fire a lot quicker.
"It's comforting to have that new technology."