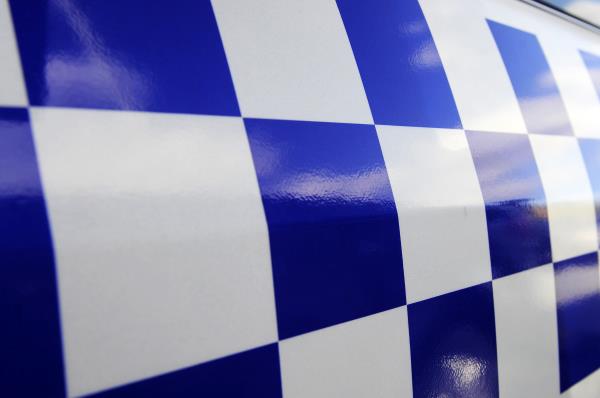 Crime is up 4.2 per cent in the Yarra Ranges, latest figures show.
The Crime Statistics Agency released the Victorian recorded crime statistics for the year ending 31 March on Thursday 20 June.
State-wide figures showed offences increased by 2.6 per cent compared to the previous 12 months.
Local Area Commander Inspector Jason Goddard said police had been working extremely hard every day and night to interrupt the crime cycle.
"We will continue to do all we can to prevent and detect crime in order to ensure the Yarra Ranges community is safe and feels safe," he said.
Insp Goddard said enforcement activity had contributed to a 37 per cent rise in drug trafficking and dealing offences for the year.
"Victoria Police has zero tolerance for drug dealers and traffickers, particularly those who prey on the vulnerable," he said.
"That is why we are committed to investigating and pursuing the illicit drug traffickers and dealers who profit from this trade."
Insp Goddard pointed out that firearms offences had also increased in the Yarra Ranges, by 60.5 per cent.
He said intelligence showed that the majority related to storage of legal firearms.
"Divisional Firearms Officers have been doing proactive work with licensed owners to ensure firearms are stored compliantly, and as a result we're seeing a reduction in the theft of these firearms," he said.
Insp Goddard said high-volume crimes, such as thefts of and from motor vehicles, had been a real focus for police in the Yarra Ranges area.
"Unfortunately we have seen an increase in these types of offences, with theft of motor vehicle increasing by 15.8 per cent and theft from motor vehicle increasing by 38 per cent," he said.
"We know these types of crimes have been a concern recently and police will continue to proactively target known hotspots in an effort to detect and deter offending."
But he also urged vehicle owners to lock their vehicle at all times, even at home; secure their keys and never leave them in the car; park in well-lit and secure areas if possible; and remove any valuables, including tools, from their vehicle.
Insp Goddard said a 38.5 per cent decrease in sexual offences in the Yarra Ranges was in line with a state-wide drop.
He said sexual offences could be stabilising following a number of years of high counts of historical offences following the Royal Commission into Institutional Response to Child Sexual Abuse, as well as a global movement that this type of offending was unacceptable.
"Police understand it can be difficult for victims to report their experience to police and that the decision is an important personal choice," he said.
"We have dedicated teams who can investigate these matters with the sensitivity and compassion they deserve.
"Our message to victims is that we support you."