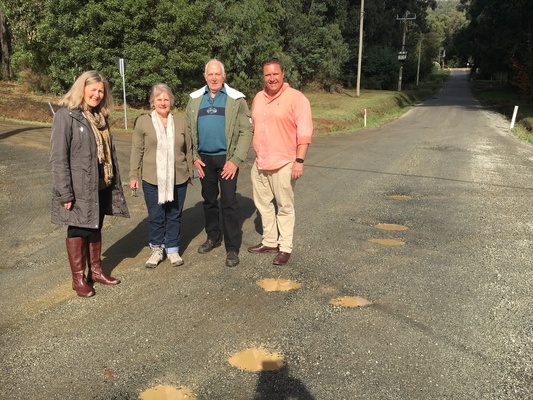 Cardinia Shire Council has released some of the roads that will be sealed as part of the Strategic Sealed Road Program.
Cardinia will invest $25 million towards sealing almost 40km of roads within the shire to create sealed linkages to existing sealed road networks.
The document has shown however that no roads in Gembrook or Cockatoo will be included as part of this program.
Cardinia Shire Mayor Councillor Graeme Moore said the Strategic Sealed Road Program provides for the strategic and well-planned construction of unmade roads across the shire.
"This investment in our local roads will create links and connections to the existing sealed road networks, encouraging traffic to use the safer and longer-lasting sealed road network instead of local, unmade roads," Cr Moore said.
The Cockatoo 21st Century Roads Group (CRAG 21) said they were unconcerned by the news as it is understood that further funding will be made available at a later date, with more roads around the shire expected to be sealed.
"There's actually two lots of funding and this is the first," Crag21 spokesperson Sue Wales said.
"So the recent funding relates to money which I believe was for connector roads … none of those were in cockatoo and they're mainly roads connecting small townships in the shire."
"But, our group is still continuing to work with the Shire in terms of how the promised Federal money will be spent."
The program will be funded primarily through Council's Capital Works Budget, and may be supplemented by funding from the recently announced federal road sealing package of $150m specifically for the La Trobe electorate within Cardinia Shire Council area.
Tender documentation is expected to be called in September and following tender assessments, Council will finalise the program and proceed to detailed design, with works likely to start in early 2020.