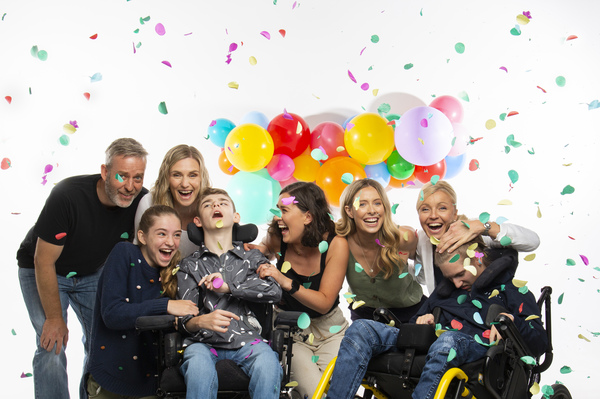 By Derek Schlennstedt
We all have different expectations from our clothes.
We use clothing to express our personalities and to fit in with our peer groups, so we need clothing to be fashionable and trend setting, and when we find the right outfit it enhances our appearance and we feel good and confident about ourselves.
So, why is the majority of high street clothing made to enhance the able-bodied figure, with little or no regard for the disabled?
Two people who are addressing that issue is hills local Molly Rogers, and Malvern East's Emma Clegg who founded JAM – a clothing label that puts young disabled people at the fore.
Ms Clegg told the Mail that their adaptive clothing range is named after after Jack and Maddie, two cerebral palsy teenagers who Emma and Molly cared for when they were disability support workers.
"We were both working as disability support workers while at university and we used to come together after our shifts and we'd always talk about how hard is it was to get them dressed," she said.
"We both felt that it was a ridiculous issue that they shouldn't have to face, as any clothes that were easy to put on were daggy or not appropriate."
More than 4 million Australians are estimated to have a disability, yet only a handful of boutique manufacturers across the country design inclusive and adaptive clothing for them.
Ms Clegg explained that JAM was created for young people with a disability who want to be able to get dressed easily, while still 'looking and feeling funky.'
Their clothing range includes stylish, yet functional jackets and long/short sleeve t-shirts.
"We want it to be like any other fashion label," Ms Clegg said.
"We started with a jacket which is for wheelchair users and from the front looks like an everyday spray jacket, but we've adapted it so that both sides of our Jackets are fully zip-able.
"When putting it on, the zip connects at each wrist and goes all along the sleeve and side of the Jacket.
"The back of the Jacket is shorter to prevent extra fabric bunching."
Ms Clegg explained that these small changes mean the Jacket can be fully opened up, put on and taken off like a poncho.
"The Jacket simply gets placed over the head then zipped up," she said.
Each modification has been thoughtfully made to make it easier to get dressed, but most of all gives people with a disability the opportunity to look and express themselves through their clothing.
Ms Clegg said a long history of segregation of people with a disability in Australia has led to a lack of diversity within the fashion industry, but acknowledged some progress has been made internationally.
"The fashion industry within Australia is targeted to the mainstream population, excluding the 1 in 5 people in the country that have a disability – we want to change this statistic," she said.
"We've found it's started a conversation for families that they don't have to accept that their child's clothing has to be boring and that their kids can look like any other teenager and express themselves through their clothes like any other teenager."
To find out more about the startup which is NDIS funded visit https://jamthelabel.com/pages/about