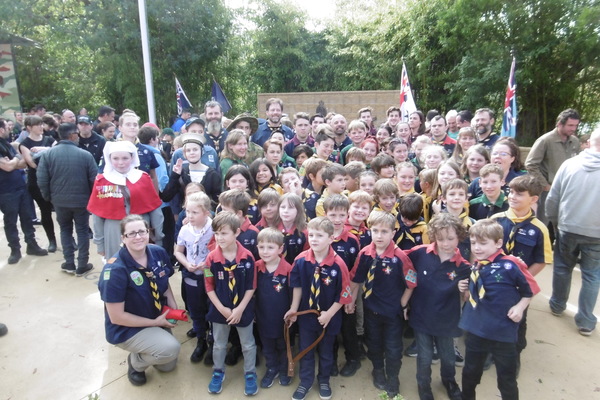 Afternoon tea and a parade of current and former scouts will mark the 70th anniversary of Upwey Scout Group on 15 September.
From their early origins in 1949, the 1st Upwey Scout Group has grown and is now a flourishing vibrant group with over 100 youth and adult members.
To recognise the milestone of 70 years, the group is holding an open day at their Scout Hall.
1st Upwey Scout Group, Group leader Eric Staff said that although not much is known about the groups inception, in recent history the group has gone from strength to strength.
"We're not 100 per cent sure of the official date, but 70 years is certainly a special achievement so we're having an afternoon tea and inviting all past members and leaders back to join us."
"A bit of the early days is a bit of mystery to us as there was nothing written down or any photographs."
Mr Staff said the Upwey Scout Group shares a big focus on community involvement and has seen an upswing in members lately.
"We've seen an upswing in interest in scouting," he said.
"We really endeavour to do things that serve the community to give the kids a sense of balance."
"We've got a grant in conjunction with birds land, and that's to do with replanting native species to promote platypus growth in Monbulk creek."
Mr Staff said the increased popularity of computer games and parents who were afraid to let their children do things on their own, meant scouting was a welcome escape.
"Recently we've seen a stable leadership group that are enthusiastic, and the group has really grown which means with more number you can do more exciting things too."
All past and present members are invited to attend the 70th year celebrations on September 15 at the scout hall off Mahony Street, Upwey.