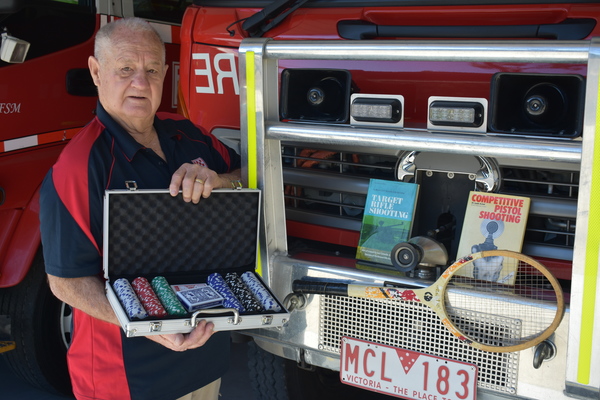 The Mount Evelyn Fire Brigade will be a hub for people across the Dandenong Ranges and surrounds when it hosts its annual garage sale on 5 October.
The sale has been running for over 30 years and in that time, has become a popular event for people not just within the Mount Evelyn region.
Brigade chairman and former captain Ken Reed said last year, the event attracted between 2000-3000 people.
"We did a survey last year and we had them as far as Mitcham," he said.
"It's got so popular over the years we've done it so people just look forward to coming."
The garage sale hosts a range of donated items such as toys, small electrical goods, plants, TVs, furniture and last year, there was even a Go-Kart on offer.
For entertainment, there will be a raffle, BBQ and much more.
Ken said there has already been a wave of support for this year's event with 10 carloads dropped off over two days.
He added that although the sellable items are the main part of the event, it's the community spirit that makes it so special.
"The people of Mount Evelyn are great because they know it's coming up and they save a lot of their items," he said.
"It's really to let people know who we are and what we're doing for the community because all our stuff is for the community."
The brigade is currently accepting donations.
Sellable items can be dropped off at the station only on Sunday mornings from 25 August.
To arrange a collection call 0429 354 487 or email garagesale@mtevelyncfa.org.au.