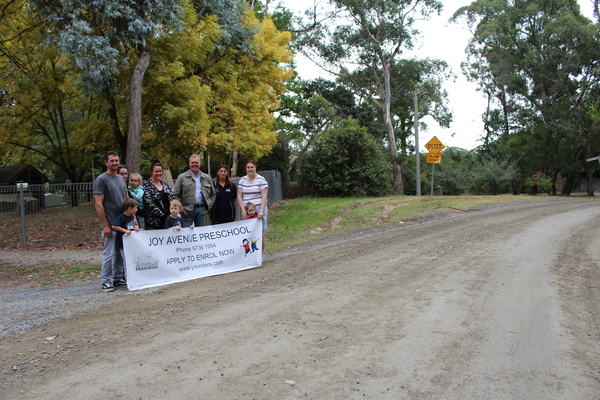 Certain roads throughout the Yarra Ranges will be sealed over the next decade as part of a major road construction program.
Yarra Ranges Councillors supported a motion, at their 24 September meeting, which listed numerous priority roads to be sealed across the region.
The initial focus ﹣ for the first two years ﹣ will be on unsealed roads that have schools, preschools and key community facilities on them.
Once these have been completed work will start on roads within townships and the urban growth boundary.
The motion stated that a Special Charge Scheme will be implemented to construct the roads within urban areas.
This would see residents adjacent to relevant roads contribute a fixed amount of $7000 per development unit rather than the previous cap of $15,500.
Yarra Ranges Mayor Tony Stevenson said the funding will help fast track road sealing efforts and save Yarra Ranges residents money.
"We're thrilled to be receiving this funding from the Federal Government, which will allow us to make a large dent in our vast network of unsealed roads," he said.
"A fantastic benefit of this program is that Council committed to fixing the landowner contribution for the special charge schemes on these roads to $7000 per development unit, which is significantly lower than if a road were to be sealed outside of this Federal Government program."
The ramp-up in road sealing efforts comes after the Yarra Ranges Council received $150 million in federal funding to seal roads within the Dandenong Ranges and surrounding areas.
As part of the funding, the council is required to construct unmade roads that service schools and community facilities, are within heavily urbanised regions, support bushfire risk and emergency situations and support growth and tourism.
According to Yarra Ranges Council, there is about 730km of unsealed roads across the region, with 200km of those within urban areas.
Casey MP Tony Smith said that without the funding, thousands of residents would not have seen their roads sealed.
"The $150 million I pledged before the election to seal local dirt roads is being delivered in full and on schedule," he said.
"It is a massive win for our community.
"As Council utilises this significant funding it will end the days of dust and potholes for so many residents. It will improve liveability and safety.
"With over 700kms of dirt roads in Yarra Ranges, this funding won't seal every road. Council will continue to use their annual Roads to Recovery funding to undertake other upgrade projects."
Now that priority roads have been determined, the council said it will hold a community consultation process to give relevant landowners the chance to accept or reject the proposals.
To find out more about the list of priority roads visit www.yarraranges.vic.gov.au.