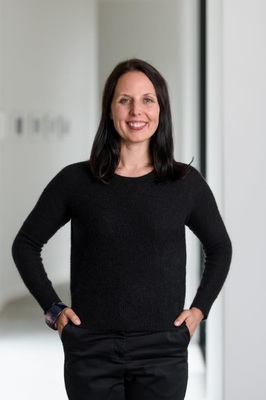 Gembrook woman Michelle Andrews Luke had to relearn how to walk after suffering two strokes one year ago, but now she is embarking on stride4stroke.
For one full month, Michelle will run 30 minutes a day for 30 days throughout the month of November, and aims to raise $500 for the stroke foundation.
The 41-year-old has come a long way physically and mentally since her stroke and was excited about the challenge ahead.
"During the months after my strokes, I had to learn how to walk again by using a walker and by having physiotherapy, which was hard work. I also struggled enormously with fatigue."
"I coped with my physical challenges and my fatigue by striving to be kind to myself: I paced myself, I got lots of rest, I exercised every day, and I meditated every day. I also reminded myself that I was not alone. I am now walking normally and I have returned to driving and work part-time."
Stroke attacks the brain – the human control centre.
In the electorate of Latrobe alone, there are more than 2,700 people living with stroke and there is an average of 300 cases of stroke occurring each year, but it can be treated and it can be beaten.
Dr Luke's run is part of the Stroke Foundation's Stride4stroke physical activity campaign, held throughout November.
Participants set their own activity goal and ask their family, friends and colleagues to donate to their efforts.
As an added bonus, participants reduce their own stroke risk by being physically active. Dr Luke has encouraged the community to follow her lead by taking part in Stride4stroke themselves or donating to her campaign.
"One in four people will have a stroke in their lifetime. I didn't know much about strokes or about this sobering statistic until I tore my vertebral artery in my neck and had two strokes after performing a yoga headstand last year," Michelle said.
"The good news is that researchers are constantly working to develop more life-saving treatments and better programs to help people like me to recover after stroke.
"I'm taking part in Stride4Stroke to help raise funds that will support others in their recovery after stroke."
Every dollar raised through Stride4Stroke will go towards vital Stroke Foundation programs like the free telephone advice service StrokeLine (1800 787 653) and EnableMe online support service, which helps survivors and families transition to life back home after stroke and throughout the recovery journey.
Register for Stride4stroke at www.stride4stroke.org.au and to help Michelle reach her Stride4Stroke donate here: https://www.stride4stroke.org.au/fundraisers/michelleandrewsluke/stride-4-stroke