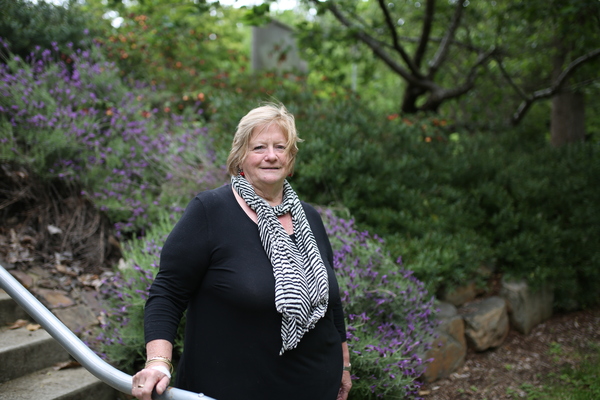 In the past 40 years, Emerald has developed from a quiet rural town into a thriving South-eastern suburb of Greater Melbourne.
Emerald is a town with some interesting historic firsts – it was the first town to develop in the Dandenongs, and it was where Carl Nobelius established a large and internationally successful nursery for a wide range of plants.
Today it is popular as an ideal place for bushwalking and for escaping Melbourne for the weekend.
While developments continue to expand in the main street and surrounding area of Emerald, one place has remained unchanged for the past 40 years. That place is the Nobelius Heritage Park.
Emerald Museum President and great granddaughter of Carl Nobelius, Pauline Murphy said the four and a half hectare heritage site in Emerald was part of the world-famous Nobelius Nursery, started in 1886 by Swedish immigrant Carl Axel Nobelius.
The nursery exported fruit and ornamental trees to five continents and was the largest exporter of fruit and ornamental trees in the Southern Hemisphere.
Ms Murphy said that the park is preserved as a remnant of this historic enterprise, with many specimens of trees once stocked by the nursery.
"Things have changed and places have changed, but the gardens are pretty much the same," Ms Murphy said.
"If a tree dies or has to be removed the Shire tries to replace it with what it was, and there are some significant trees that have been here 100 years or more."
"You can't picture it as rows and rows of tree which it would've been but you can walk around and there's a map at the museum which shows you what trees still remain. The apple trees as you drive in are not necessarily the original ones, but are the same heritage apples that were here before."
"There is nothing introduced that wasn't here, when it was nursery."
The nursery closed in 1981 after two changes of ownership and the last remnant of the historic nursery was purchased by the former Sherbrooke Council (now Cardinia Council) to become the Nobelius Heritage Park, which focuses on the preservation and recording of the history of the area and its horticultural industries.
The Museum contains an important collection of relics from the Nobelius Nursery, which includes ledgers, wages books, stock records dating from the 1890s; original catalogues, tools and photographs, and is considered to be a unique record of the nursery industry in Victoria.
Ms Murphy, who grew up in Emerald said she's seen the place change, but said the gardens have remained timeless.
"The old shops have been replaced with much more modern ones and the place is changing – particularly now with the developments – but there are little pockets which have remained the same, like the park itself, which is timeless really."