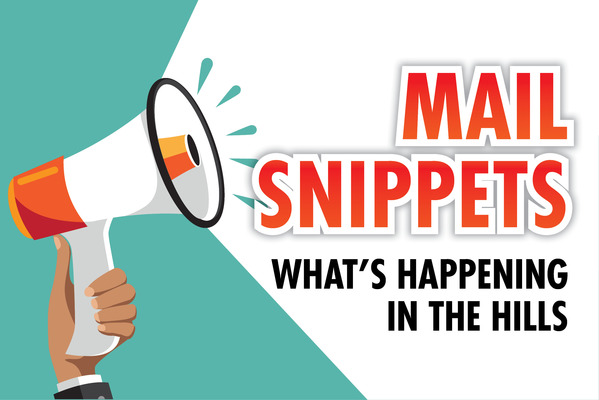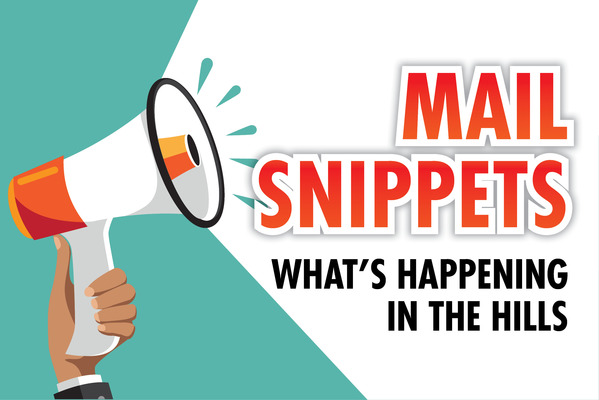 Key and padlock recycling
The Emerald padlock and key recycling initiative will continue until December 22. Money raised from key recycling will go to Friends of the Helmeted Honeyeater Nursery. Old keys and padlocks can be left in collection containers at the following collection
locations. Upwey and Monbulk Community Hubs, Emerald
Library, Emerald Produce, Emerald Mitre 10, Emerald Community House, Selby
Community House, Sherbrooke Childcare and Family Centre
Sing carols for Christmas.
Singers, musicians and anyone who can hold a tune are invited to join in a Carol ceremony at 7pm on 15 December at Emerald Uniting Church. Call Pastor Toni Vaka on 0401 482 316 with queries.
Diggers workshop
Dig a bit deeper at a Diggers gardening workshop at Coudehill on 6 December. The Diggers Club runs workshops each weekend at their three Victorian garden sites. Spring sessions include Starting Your Spring Veggie Patch, Slow Flowers with The UK's Land Gardeners, A Fork to Fork Experience with Paul West and Back to Basics Gardening Essentials with Diggers Club experts.
Plant sale
Head to the Friends of George Tindale Memorial Garden for new monthly plant sales. Held the second Saturday each month from 10:00am to 12:00pm. Smaller in size, the Friends of Tindale Gardens sales will focus on seasonal plants, propagated from their collection and donated from the Friends' gardens.
End of year concert
The Dandenong Ranges Orchestra end of year concert will be held at the Tecoma Uniting Church 1566 Burwood Highway on Sunday December 8 at 2pm.
Conducted by Alexander Vengerovski, "Classics At Christmas" will include works by Tchaikovsky, Bizet, Grieg and Offenbach. Tickets are vailable online at TryBooking or at the door.
Contact 0401 325 156 or musicofthedro@gmail.com for more information.
Belgrave VIEW
Belgrave VIEW meets on the first Thursday of each month at the Monbulk Bowls Club, Moores Road Monbulk. The group welcomes guests and new members at these meetings, which usually have an interesting guest speaker along with a delicious lunch. At meetings the group conducts raffles and all monies collected goes toward The Smith Family Children's Education Charity that helps disadvantaged young Australians to succeed at school so that they can create a better future for themselves. Ladies who would like more information about VIEW can go to view@thesmith family.com.au or ladies who wish to know more about the Club can phone Jill on 9755 1618
Life Activities Knox
After exploring the Western district paint silos, Life Activities Knox will be going to Echuca next. But, in the meantime, anyone is welcome to join in on any three activities before the groups asks you to join. It's only $25 per person, per year. There are four newsletters each year, full of detailed activities. Ring Carol on 97272726 for a copy of the newsletter.