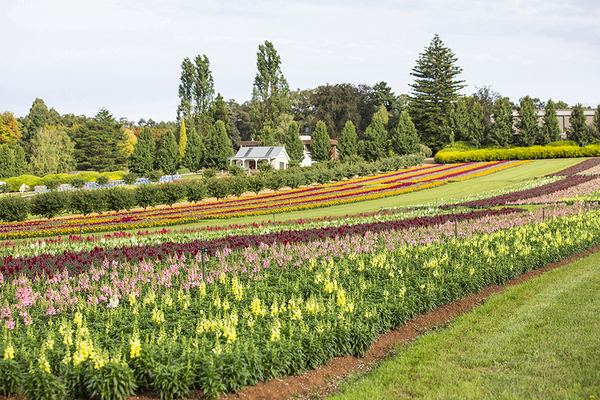 Tesselaar KaBloom Festival of Flowers has been cancelled as a result of COVID-19 (coronavirus).
The event was set to take place from 28 March-19 April with an expected visitation of 60,000 people over three weeks.
Festival organisers announced the decision in a Facebook post today (13 March), saying that despite flowers being ready to go the safety of the community was their first priority.
"It is with a heavy heart we have decided to cancel our 2020 Tesselaar KaBloom Festival of Flowers due to the implications of COVID-19," the post read.
"The flowers are ready to go and looking sensational and we are so proud of our team who had put such a phenomenal show together for you.
"However, in the best interest of the public, we have chosen to help ensure your safety and that of the wider community."
Festival Director Paul Tesselaar said in this daily-changing coronavirus landscape organisers believed this was the most responsible thing to do for patrons, the event and the wider community.
"It's something that wasn't taken lightly. We've invested a fair bit into this show so far being that the planting is done months in advance," he said.
"It was tough in that sense but in the light of it, when you follow this coronavirus situation you can see there's an aspect of this situation that we cannot manage.
"It's the only responsible decision when you consider the safety of the patrons that come and the staff.
"We could see what was happening with coronavirus, as every day goes by there are more and more cases and it's increasing exponentially.
"We felt that by the time we would open this coronavirus would have had a much greater hold on Melbourne."
Mr Tesselaar said that refunds will be issued for any pre-purchased tickets, with this process beginning immediately.
He added that despite the event cancellation, he was confident other revenue streams would continue to support the business.
"The business is not just built on one event," he said.
"Our business is very well established and our focus is broad-based in that we have our mail order nursery as well."
Mr Tesselaar urged residents to visit in springtime, with that season now a focus for the business.
For more information on the event cancellation, visit www.kabloom.com.au.