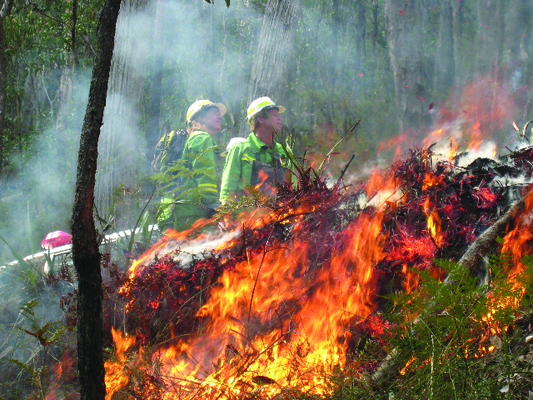 Forest Fire Management Victoria have advised smoke will be visible from the outer eastern suburbs today (Monday 16 March) and Tuesday 17 March as crews ignite a 12-hectare fuel reduction burn along Old Coach Road, Kalorama
Old Coach Road, Jasper Road and Thompsons Road will be closed to all non-local traffic and brief delays should be expected when leaving and entering the area.
Deputy Chief Fire Officer Chris Eagle said Forest Fire Management is taking every opportunity to burn while conditions allow and it is safe to do so. Forest Fire Management Victoria works with the CFA and the Bureau of Meteorology to ensure conditions are suitable for burning.
"Undertaking these planned burns, will reduce the size of bushfires and make fires easier for our firefighters to control," he said.
"It will also help to protect tourism operators and important assets such as recreational facilities.
"Weather permitting the burn will be completed over two days, and crews will continue to patrol the burn overnight and in coming days," Mr Eagle said.
The burn is the first of three planned burns to take place around Mount Dandenong this autumn.
To find out when and where planned burns are happening near you go to www.vic.gov.au/plannedburns or call 1800 226 226.