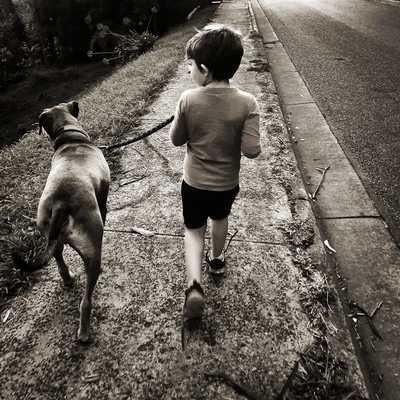 Selby Community House is encouraging community members to send in photos that reflect everyday life during the Covid-19 pandemic.
The Community House's Community Photography Competition allows locals, no matter their age or ability, to submit a photo that describes what life has been like during isolation.
Selby Community House manager Anna Reid said the idea behind the competition was to bring connection back to the community.
"During the lockdown we were thinking of creative ways to communicate to our community and also to get a snapshot of what they've been experiencing," she said.
"People are behind locked doors in their houses, in their gardens and it's been quite segregated and disconnected.
"As a community house we bring people together in different ways and we've really noticed this disconnection.
"We wanted to find a way to connect with the community and by having a community photography competition, they aren't leaving the house but they are connecting."
The winning photo will receive a $100 voucher to their favourite local restaurant and a $100 voucher to attend classes and workshops at the Selby Community House.
Photos will also be exhibited in the main lounge at the Community House with exhibition dates to be announced once social gathering restrictions are suitable.
For those really looking to stand above the pack, Ms Reid said the winning photo would capture the emotional side of Covid-19.
"We're looking for something that's really personal and shows what you wouldn't normally see behind closed doors. It doesn't have to be a beautifully taken photo of a landscape, it's more about the finer details," she said.
"Something that really sums up the emotion of how the community is feeling, are people feeling frustrated, anxious?
"Are they outside in their garden, are they inside cooking?
"It's just down to capturing something that really depicts how life is."
The photography competition is free to enter and open to community members of all ages using any type of camera or smartphone.
Photos need to be an original image, image quality should be 300dpi and entries must include a name, contact number, email and one sentence summary outlining the subject of the photo.
The competition commences at 10am on 29 May and ends at 10pm on 21 June.
To enter, email your photo to programming@selbyhouse.com.au.