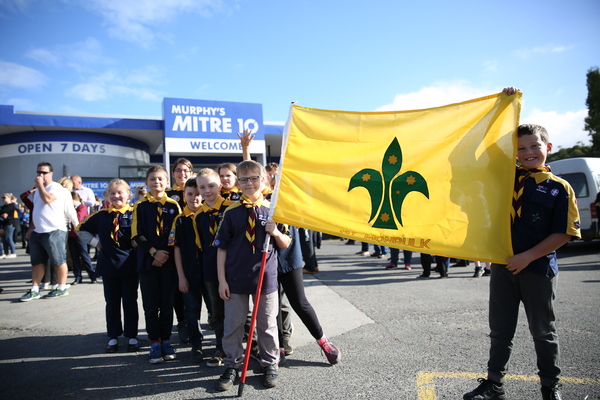 Research has found that young people involved in Scouts are better equipped to deal with crisis situations, such as Covid-19.
A survey by Resilient Youth Australia, in conjunction with the University of SA, compared the responses of young people aged 8-18 who attend Scouts with those who do not.
The results found that young people participating in Scouts demonstrated higher levels of resilience, self confidence, mental wellbeing and the emotional capacity to cope with difficult times such as the recent bushfire crisis or Covid-19.
Monbulk Scout Group leader Philip Smith said Scouting helped develop these qualities by teaching young people to be self-reliant.
"Lots of kids do activities that are adult-led. If your children play sports, there's always a coach," he said.
"The one big difference that I've found having been involved in Scouts, as a Scout and later in life as a leader, was how much it was focused on being Scout-led.
"The idea when they come in is to help them make decisions themselves which is really quite rare.
"We make assumptions that a lot of kids aren't capable, so Scouts is a place where they are allowed to show their capability."
The survey results found that compared with people of the same age, Scouts were more optimistic and positive, enjoy greater life satisfaction, feel physically and mentally healthier, read more and have more fun at school.
It also found that Scouts were more likely to help others, contribute to their local community and more.
Chief Commissioner of Scouts Victoria Rod Byrnes said the survey results were no surprise, but it was good to have the data to prove it.
"Scouting's active, outdoor programs and the social aspects of working in small teams contribute to continued positive mental health, even decades later in adulthood," he said.
"Another interesting finding of the Scouting Effect was that the longer young people remain in Scouts, the more resilient they become."
For more information about Scouts or the research, visit scouts.com.au.