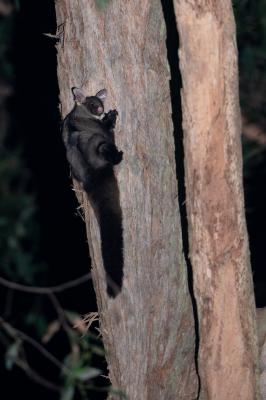 The development of a new wildlife program is set to take conservation efforts in Mount Evelyn to the next level.
The Mount Evelyn Wildlife Watch was recently created in a bid to enhance wildlife monitoring in the region.
It will be run by the Mt Evelyn Environment Protection and Progress Association (MEEPPA) alongside the Mt Evelyn Recreation Camp YMCA (in partnership with Sport and Recreation Victoria).
The program's coordinator and zoology student Thomas Hennessy, said the program was "crucial" when it came to understanding biodiversity in the region.
"Mount Evelyn is quite special compared to the surrounding region because we're seeing species here that have stopped spreading from much of their range around the inner Yarra Valley and the Dandenongs," he said.
"The Long-nosed Bandicoot hasn't been seen anywhere since 1967, apart from a few anecdotal reports and one Council photo in 2016.
"The Barking Owl disappeared from Mount Evelyn bushland 20 years ago but there are signs they could return. So it's so important that we do this so we can understand what's missing and what we can do to preserve what remains."
Passive monitoring techniques will be used to research the powerful owl, the sooty owl, the barking owl, the yellow-bellied glider, the broad-toothed rat, The growling grass frog, the long-nosed bandicoot and the platypus.
MEEPPA president Clare Worsnop said establishing a greater understanding of wildlife in the area could put pressure on governments to help finance the restoration of local bushland.
She said there was still so much to be learned about the local environment.
"We have a unique wildlife in Australia, not found anywhere else in the world," she said.
"People don't know what is here, they can sometimes see (native animals) if they go to Healesville Sanctuary or the zoo but they don't know they are here in their own backyard.
"One of the most magical things you can possibly do is encounter a wild animal in its natural habitat, doing what it naturally does."
The program will feature a coalition of environmental scientists, ecology students, residents, local business owners and wildlife carers.
It is hoped that enough evidence is collected that the program will be expanded into new areas of bushland next year.
To find out more about MEEPPA and the Mount Evelyn Wildlife Watch program, visit https://meeppa.org.au.