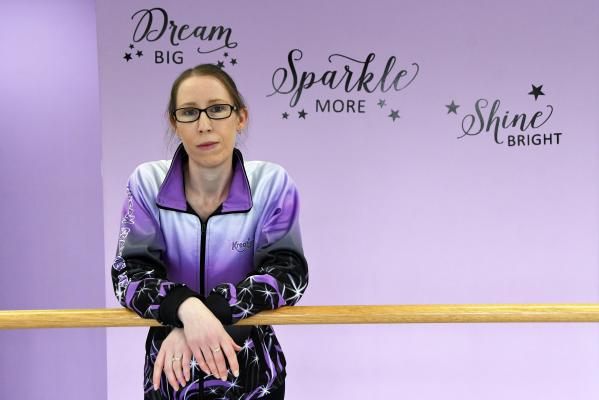 A Yarra Ranges dance school owner is joining numerous calls for the State Government to reopen dance studios earlier than declared, and prevent the industry from collapsing.
Kristen Morton is the owner of Kreationz Cheer and Dance, which operates in Ferntree Gully, Emerald and throughout the Yarra Valley.
Ms Morton lost 93 per cent of her income when she closed her doors on 22 March due to Covid-19.
There has since been confusion surrounding the industry's status in the road to reopen, with the Government reportedly declaring to Ausdance that dance schools could reopen during the Third Step in the roadmap.
But it's understood the Government has since backflipped on this decision and physical recreation facilities for non-professionals will now open for outdoor activities only, from the Third Step.
During this step, participants can only use selected indoor facilities including toilets, showers and change rooms.
Ms Morton said the dance studio industry had been overlooked by the Government and was "on the verge of collapse."
"Come 2021, the children of Victoria may have a very limited choice of dance studios, if measures are not taken to save our industry," she said.
Like many other dance schools, Kreationz Cheer and Dance has faced significant financial challenges due to Covid-19.
This is mainly due to the nature of the industry demanding the hiring of casual staff.
"I have two commercial rents to pay that haven't stopped, we are still trying to negotiate with our landlords," Ms Morton said.
"Financially it's been absolutely devastating…Unfortunately I was unable to get JobKeeper for my staff because they were all casual under 12 months."
Ms Morton said the school did try to shift to online, but had since lost about 300 students.
"We are down to about 80 because kids are just not coping. They don't have the attention span, they have been online all day at school," she said.
Dance Arts Alliance chair Mike Harrison-Lamond said the decision to delay the opening of dance studios was a "disgraceful way" to treat an industry that provided important social, physical and mental development.
"In June the Victorian Government acknowledged us as a low-risk activity and we went back in line with schools. Now they think we are the same as gyms, it makes no sense," he said.
"Children can learn dance in their local primary or high school, yet a professional school can't open to provide the same service.
"Dance schools contribute $300 million a year to the Victorian economy and we support
teachers, independent dance artists, theatres, dancewear shops, and other related retailers.
"This is not a hobby industry, we are an important part of Victoria's economic landscape."
Over 50 per cent of the dance school industry was ineligible for Federal Government support, according to Gembrook MP Brad Battin.
Mr Battin said dance studios had worked tirelessly with their peak bodies to ensure they had Covid-19 safe plans.
"The number one priority is to return students safely and this arrogant Government refuses to listen," he said.
"Dance is the second most popular activity for young girls in Victoria, teaching them vital motor and social skills."
"Daniel Andrews' oversight in his Government's classification of dance studios could see not only the loss of studios and thousands of jobs, but opportunities for young people to keep fit and active."
A State Government spokesperson said decisions on the operation of indoor facilities, including dance studios and gymnastics, would "continue to be based on public health advice."
"We know Victorians want to get out and enjoy the sports and activities they love and our roadmap will guide us towards achieving a Covid Normal," the spokesperson said.