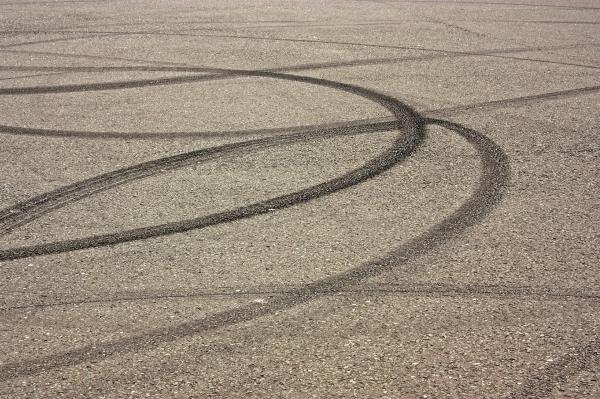 There's a growing push from communities in the Dandenong Ranges to put a stop to hoons in the region.
A new Facebook group called Stop the Hoons in the Hills has been created in a bid to leverage Yarra Ranges Council and local police to do more about reckless driving.
Group creator Beth Robinson said she started the group after noticing hoons had returned to Sassafras following eased Covid-19 lockdowns.
"I live on my own and quite often I'm left awake at night because of hoons and there's a big car park outside my house…they meet in there doing burnouts for hours on end," she said.
"I wasn't sure who to call and what to do, and I felt a bit scared and alone.
"I just wanted to create a page where like-minded people could not feel alone and be educated on the right way to report it and who to call."
Ms Robinson said that although education was a big part of the group she also wanted to collect data from the local community.
She has been asking people to post in the group the day after they sighted hoons, with information such as where and when they were spotted and if police were called and attended.
"My aim is to be able to get some numbers and data and run it through Council so we can maybe get some CCTV and police resources, so they can patrol the area more often," she said.
Senior Constable Ross Mitchell from Belgrave Police said police had been approached by Council to organise a conversation with local residents about the issue of hoons.
"We think there are some things Council can do and we also thing there is some more action that police can do," he said
"We would be really keen to get as much intel as we can…When we have this meeting with residents and Council we would hope to guide residents in the sort of information that is useful to us.
"We would listen to what they have to say and then we would guide them."
Sergeant Andrew Herdman from Olinda Police said his team was also looking to do more in this space – such as getting a traffic camera to do number plate recognition.
Sgt Herdman said it was important that residents continued to report sightings.
"We encourage people to ring Triple-Zero so that a police resource will be assigned to it and people will attend," he said.
Both Sgt Herdman and Ms Robinson said Mountain Highway, between The Basin and Sassafras, and Mount Dandenong Tourist Road, from Ferntree Gully to Montrose, were the major hotspots for hoons in the region.
Stop the Hoons in the Hills is a private Facebook Group that was created on 20 October and has almost 300 members.