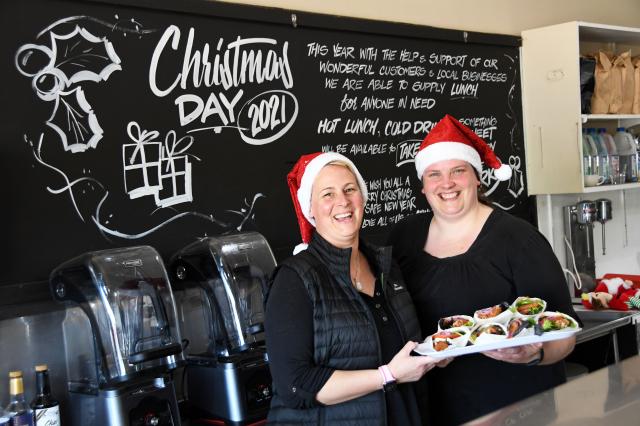 By Parker McKenzie
Crunchy Nut Café in Monbulk is having a free Christmas lunch for those doing it tough on Christmas Day.
Lunch will be available between 10am and 12pm on Christmas day to enjoy at the park across the road.
The café is providing a free lunch, cold drinks and something sweet to takeaway for anyone in need.
Crunchy Nut owner Alaina Williams said the community Christmas lunch was a great opportunity for her to give back to the community.
"It's been a tricky year because of Covid for so many people," she said.
"It's for anyone feeling lonely, or having any personal issues can come for a free food."
The idea was born when one of Mrs William's employees at the Crunchy Nut café suggested hosting a free Christmas Day lunch.
"She suggests doing something like this and we came up with the idea," Mrs Williams said.
"I'm really looking forward to it and we've had such great feedback from so many people."
Emily Jones said she suggested the idea because of how fortunate she has been to enjoy Christmas with her family.
"I've been lucky that my family has been able to eat well on Christmas, I've been lucky to be able to spend my Christmas mornings with them as well,"
"If we can maybe lessen the stress for people over Christmas time, you don't really have to be homeless, you can just be doing it tough because of restrictions and lockdowns," she said.
The café is also seeking donations for those who are in need over the Christmas period to distribute to people who attend on Christmas day.
Crunchy Nut café is located at 122 Main Road Monbulk.