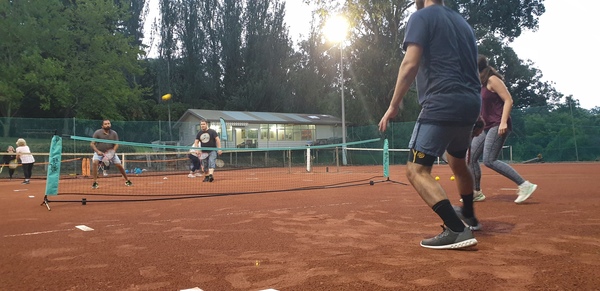 Belgrave Tennis Club is offering fun social open court tennis sessions throughout February and March – no talent, no racquets and no mates required.
As part of Tennis Australia's Get Your Racquet On promotion, the club supplies all equipment for a fun-filled evening of tennis as a way to get both newcomers and returning players back on the court.
With music pumping and supper and a drink to finish, the social night allows players to hit it off on both mini and full sized tennis courts every Tuesday from 8pm-9.30pm.
The cost is $10 and bookings can be made on the Belgrave Tennis Club website play.tennis.com.au/belgravetennisclub.