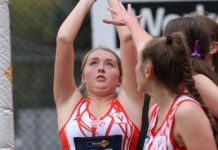 Records tumbled in a lopsided A-grade contest when Olinda Ferny Creek put on a near-flawless performance to win by 114 goals against Healesville. Netball action...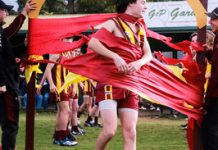 Monbulk Junior Football Club battled against Emerald on Sunday 28 April, most teams in their first home game. The club said it was great to...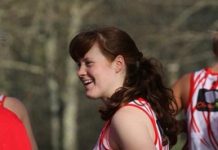 Premier League Netball resumed after the Easter break in the AFL Outer East Competition with Olinda Ferny Creek on the road. First up it was...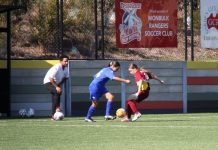 Monbulk Rangers Soccer Club players hit full stride this weekend as the Victorian Churches Football Association competition kicked off and the Football Federation of...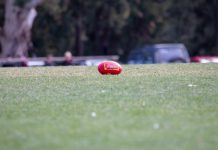 Eastern Football League (EFL) Round 3 1st Division Seniors Lilydale 14.15.99 d East Ringwood 13.11.89 GOALS - Lilydale: L. Koger 4, J. Neal 2, D. Baldwin, C. Berntsen,...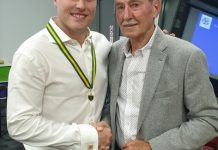 The Basin all-rounder Blake Walter capped off a fairy tale season when he was awarded the Jack Feaver Medal for the best and fairest...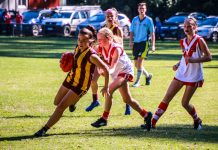 Monbulk Junior Football Club battled against Upwey-Tecoma on Sunday 14 April, with the girls playing Olinda-Ferny Creek. It was another cracking day for the second...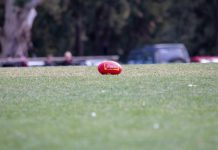 Eastern Football League (EFL) Premier Division Seniors Noble Park 16.11.107 d Montrose 8.10.58 GOALS - Noble Park : L. Scott 3, L. Nelson 3, K. Martin 2,...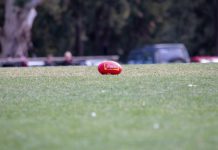 Monbulk Junior Football Club Under-9s Monbulk vs Belgrave The side had a terrific first game for the season. The coaches were very impressed by the team's tackling, link...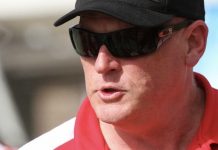 Olinda Ferny Creek's 2019 netball campaign kicks off on Saturday 13 April with the club hosting Narre Warren in the newly created AFL Outer...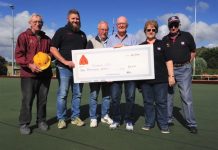 Monbulk bowlers made a special effort to raise money for the Monbulk CFA recently. Bowlers arrived early for their Wednesday social competition and enjoyed a...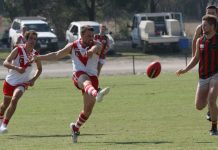 In one of the biggest ever makeovers in local sport, Olnda-Ferny Creek and Upwey-Tecoma Football-Netball Clubs will go into battle against teams from Melbourne's...